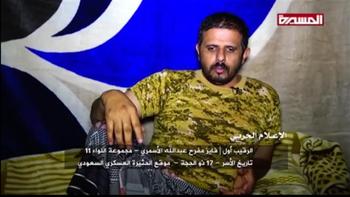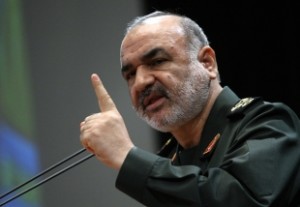 October 19, 2015: Iranian rhetoric against terrorism has been ramping up, sharply criticizing both the West and Western-backed allies such as Saudi Arabia for its alleged strengthening of terrorist groups such as the Islamic State. Iran has been quick to include Saudi airstrike campaigns against Yemen in its list of grievances, pledging support to the Yemeni rebels against what it labels as Saudi aggression.
Iran's anti-Saudi war of words is expanding, casting the Kingdom as the Islamic Republic's primary foe for regional dominance. The Islamic Revolutionary Guard Corps (IRGC) General Mohmmad ali Jafari proclaimed that "the Islamic World is tired of Saudi Arabia's betrayals and ignorant actions including the killing of Yemeni people, crackdown on Bahraini people, sectarian killing as well as making ethnic divisions in Iraq and forming terrorist groups everywhere and they will melt in Muslim's anger".
Another military official, Brigadier General Hossein Salami, stressed that Iran's army has the most decisive role in the region. In discussing the IRGC's capabilities with respect to Saudi Arabia and Yemen, he says "The Saudi regime is unintelligent and lacks political capacity to manage crises having an arrogant and ambitious spirit which attacks Yemen and its poor Muslim nation." He boasts of the IRGC's military capabilities and the implications that it may have on the future of regional stability.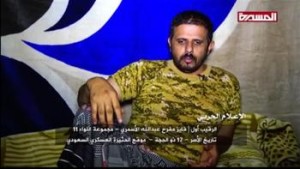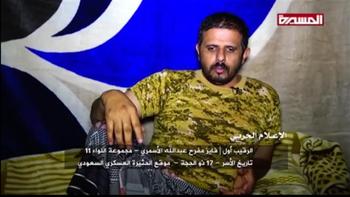 As Iranian propaganda on the subject rages on, the Saudi-Yemeni conflict continues in full force on the ground. This Sunday, Yemeni media released footage of Sergeant Faez Mufarrah Abdullah al-Asmari, who reassured his family about his health and well-being. He asserted that the Yemenis have met all of his needs, and appealed to the Saudis to renounce war and aggression, citing the two neighbor's religious affinities.
While emphasizing superior military capabilities, Iran's remarks threaten wider armed incursions on behalf of the Houthi rebels fighting against the elected government.