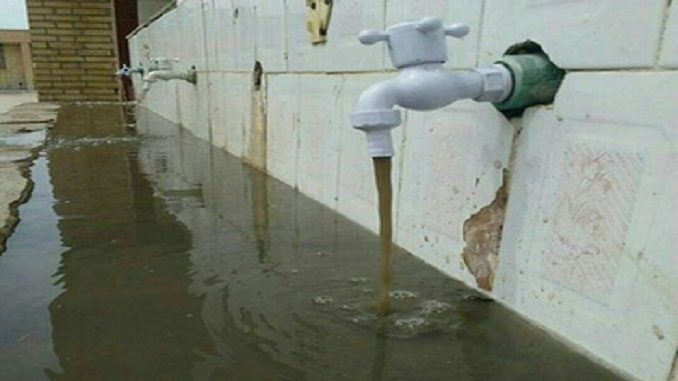 A member of Iranian Parliament Commission on Economy confessed to the dire situation in the city of Abadan, southwest of Iran, while attacking President Hassan Rouhani because of his government's incompetency.
"Over the course of more than 29 years after the war between Iran and Iraq, Abadan is still in a miserable situation and the unemployment rate in Abadan is more than 30 percent."
Amir Ka'bi, who spoke in the Iranian regime's parliament on Tuesday, September 26, said:
"Abadan before the war had the best water and sewage network and today it has become the worst water and waste water network. The largest oil refinery in the Middle East should become the oil museum according to the oil minister's acknowledgment. Why this oil refinery has not been built during the last thirty years?"
Referring to the fact that Khuzestan is Iran's province of oil and gas, drinking water, fertile soil, ports and international water and soil borders, Ka'bi says that this province alone can produce all the petrochemical products, steel, gasoline, wheat, dates, red meat, fish, shrimp and sugar, but inefficiency and incompetence of the previous governments has resulted in the highest rates of deprivation and unemployment, National Council of Resistance of Iran writes.
According to Ka'bi , the country's water management has been awful in the last 30 years and has turned Khuzestan into the center of the production of dust and dusty particles under the pretext of transferring drinking water, and agriculture has disappeared in the province.
"Make sure you know the fact that today's life expectancy at the borders of the country is down due to the mistaken policies of some officials. Is the busting of frontiers and reverse migration not alarming for the country?" he says.