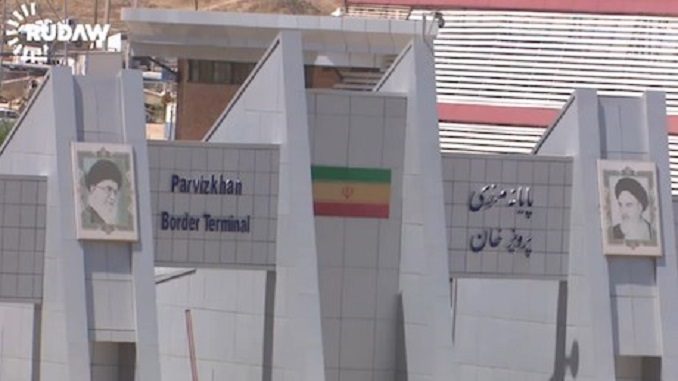 Iran has reopened all its border crossings with Iraqi-Kurdistan, a foreign ministry spokesman announced on Monday, lifting restrictions imposed after Erbil's vote for independence, The New Arab reports. Bahram Ghassemi said the two frontier crossings of Haji Omran and Parwezkhan had been reopened, without giving a specific date.
The announcement comes after Iraqi-Kurdish leader Massoud Barzani gave up his presidency on November 1, after the independence referendum he pushed for backfired and triggered military action by Baghdad. Iraqi troops were ordered by the country's Prime Minister Haider al-Abadi to seize disputed areas claimed by both Baghdad and the Kurdish government.
Iran, fearing the vote would inflame the separatist aspirations of their own sizable Kurdish population, strongly opposed independence. At the request of Baghdad, it closed its borders in northern Iraq and halted all flights there and back.
Turkey, who also has a Kurdish community, opposed the referendum. Last month, the Iraqi supreme court ruled the vote to be "unconstitutional". Tehran already reopened the Bashmagh crossing in October.
Previously, Iranian Interior Minister Abdulraza Rahmani Fazli announced on Sunday that from henceforward the decision on reopening Haji Omaran and Parvezkhana crossings will take effect. Iran on October 15 shut the three border-crossings of Haji Omaran, Parvezkhana, and Bashmakh. Ten days later, it opened Bashmakh.
Jawhar Mohammed, head of the Haji Omeran crossing for the Kurdistan Region told Rudaw that Iran had long made the decision to reopen the gates, but their decisions were not implemented.
Iran also became the first country to close its airspace to flights in and out of Kurdistan the day before the September 25 referendum at the request of the Iraqi government. The measure did not affect the three land borders Iran has with Kurdistan.
Iran had also closed the land crossings for a short time on October 2 when Iraqi and Iranian security forces conducted a joint military drill on the Kurdistan Region borders.  The Supreme Leader of Iran Ayatollah Khamenei told Abadi in June that the Islamic Republic "opposed to some murmurs to holding a referendum to separate part of Iraq…"
In measures proposed in the wake of Kurdistan's independence referendum, Baghdad has stated that they want all border points currently controlled by the Kurds, including the airports, to come under the direct control of Iraqi federal authorities. Such demands are rejected by the KRG.
Turkey's major crossing with the Kurdistan Region, Habur gate, has remained open and Kurdish security control their side, named Ibrahim Khalil.