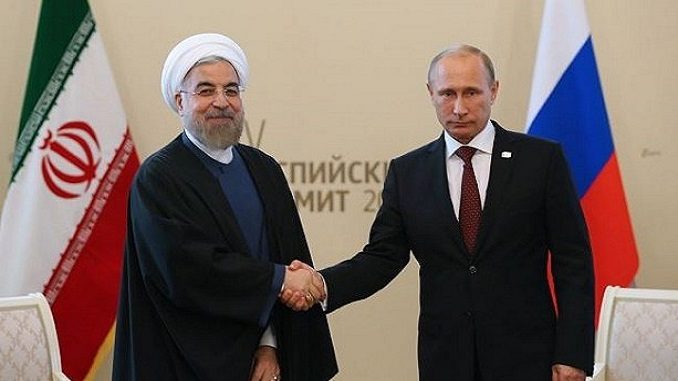 Iranian and Russian Presidents discussed in a phone conversation on Monday the latest developments in Iraq and Syria, stressing the need for safeguarding Iraq's unity and territorial integrity, Mehr News Agency reports.
Iranian President Hassan Rouhani underlined that Iran-Russia relations will continue to strengthen.
"The territorial integrity of the region and preventing the change in political borders are important issues for the Islamic Republic of Iran. The regional security and maintaining Iraq's territorial integrity and national unity is highly important and vital to the Islamic Republic and the regional countries' coordination and companionship in this regard is very important and effective" Rouhani said, during a phone conversation with Russian counterpart Vladimir Putin on Tuesday.
Russian President Vladimir Putin, for his part, elaborated on Moscow's position on Iraq's developments, and said his country supports the government in Baghdad and Iraq's territorial integrity. Putin also reaffirmed Moscow's determination to develop inclusive relations with Tehran, and described quick implementation of the existing projects.
During the conversation, the two presidents also discussed the regional situation, specially the current developments in Iraq and Syria, and underscored the necessity for continuing the fight against terrorism.
Pointing to the common positions of the two countries on Syria and the pursuit of Astana Peace Talks, Rouhani said: "We are serious about the Syrian issue, and believe that the whole world is now looking at Astana talks, regarding it a constructive cooperation on Syria."