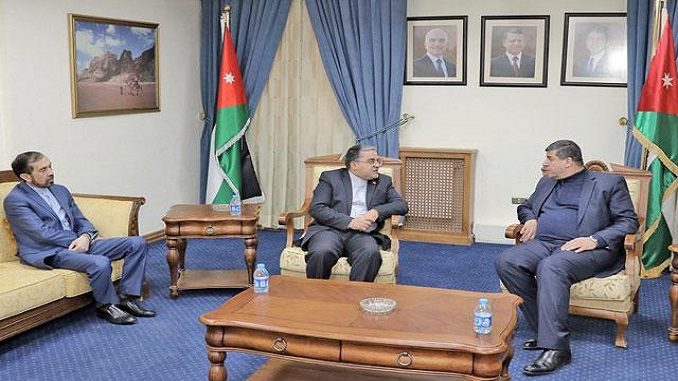 Head of Lower House's Palestine Committee Yahya Saud on Tuesday met with Iran's Ambassador to Jordan Mahabati Fardosi, the Jordan Times reported. During the meeting at the Parliament, Saud called for unifying efforts of Muslim countries to address U.S. President Donald Trump's decision to recognise Jerusalem as the capital of Israel and relocate the U.S. embassy to the city.
Saud stressed the "deep-rooted" relations between Jordan and Iran and expressed appreciation for Iran's role and support for Jordan's stance in refusing Trump's decision and its understanding of Jordan's efforts led by His Majesty King Abdullah to support the Palestinian cause.
The MP noted that Fardosi handed him an invitation to attend the parliamentary conference in Tehran, Petra said.  For his part, the ambassador praised the Jordanian role in protecting the Muslim and Christian holy places in Jerusalem through the Hashemite custodianship, noting that Iran supports Jordan in regard of the U.S. decision, which he described as an utter bias to the occupation.
He stressed his country's keenness on enhancing Jordanian-Iranian bilateral relations and increasing visits.