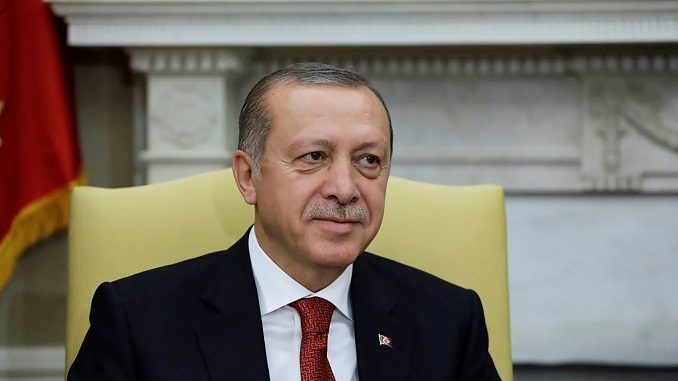 U.S. prosecutors said Reza Zarrab, a wealthy Iranian-born gold trader from Turkey, who was accused of not complying with the sanctions imposed on Iran by the U.S, asked the Turkish President Tayyip Erdogan for support to further his business.
The charges against Zarrab were presented in a federal court filing, which on Friday caused the Turkish lira to fall by one percent against the U.S. dollar after Bloomberg reported the filing. The case resulted in worsening relations between the United States and its ally, Turkey, even though Erdogan has not been accused of wrongdoing, The New York Times reports.
Neither Zarrab's lawyer, nor the Turkish government could be immediately reached for comment.
Zarrab and his con-conspirators were accused by U.S. prosecutors for money laundering and funneling money to the Iranian government in a five-year period starting from 2010, which is clearly a violation of the U.S. sanctions on Iran.
The gold trader, as well as a Turkish banker, are the only two of the nine people criminally charged who are in U.S. custody. Their trial is to take place on November 27, though the banker Mehmet Atilla's lawyers demanded on Friday that the trial is postponed until January on grounds that there was still a lot to be done.
Prosecutors said "the government anticipates that the evidence introduced at trial will show that Turkish government and banking officials were integral to the sanctions evasion scheme." Their filing showed Zarrab made a phone call in 2013 in which he talked about his attempts to find a channel through which money could be sent to Iran.
In the prosecutors' filing it was also said that Zarrab and Erdogan had spoken just days before that.
"I will go back and will say, Mr. Prime Minister, if you approve, give me a license, I will go through BDDK even if I bought the bank anyway According to prosecutors the gold trader told," prosecutors claim the gold trader had said.
It is speculated that Zarrab might plead guilty or decide to cooperate.