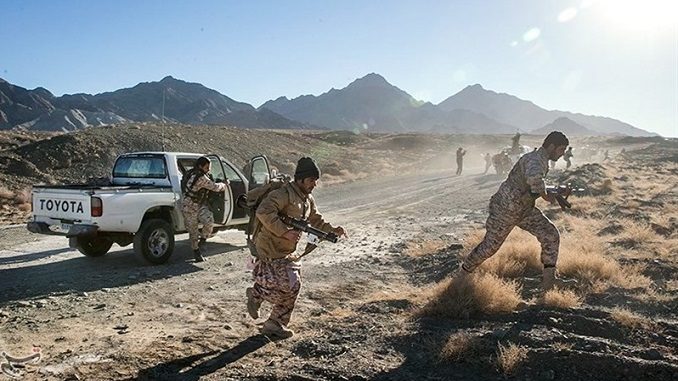 Iranian state television reported on Friday that militants have killed eight Iranian border guards near the Turkish border. The clashes during which the guards were killed, took place about 865 kilometers northwest of Tehran, near the Chaldoran County in the West Azerbaijan province.
Iribnews.ir reported that the militants suffered heavy casualties inflicted by the Iranian border guards. An official in the West Azerbaijan province, Alireza Radfar, declared that authorities will continue to hunt down militants in that area. The affiliation of the militants was not disclosed.
Clashes with Kurdish separatist groups and Islamistic rebels have previously also taken place in the area near Iran's border with Turkey and Iraq. In October, four militants were killed there by Iran's Revolutionary Guard.