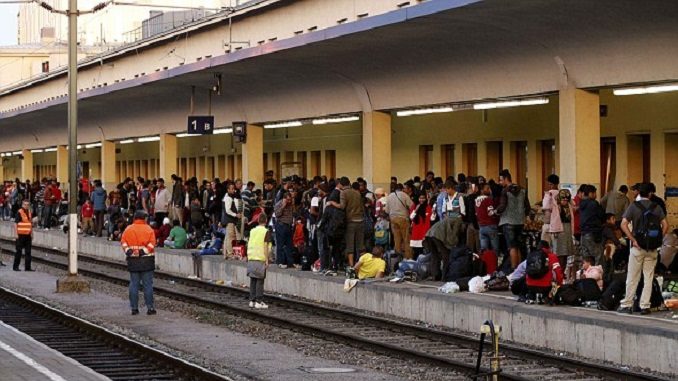 Dozens of Iranian refugees waiting in Austria to be resettled in the U.S. have now been banned entry by the Trump administration, ABC News cited refugee resettlement groups and the State Department.
The Christians and other religious minorities, about 100 in total, had been left in limbo for over a year – and now face possible deportation back to Iran, where they would face persecution, arrest, and even torture, warned a congressional human rights commission.
"This is just another example of the United States turning its back on those fleeing from harm," the International Refugee Assistance Project said in a statement Wednesday.
The State Department would not confirm the number of refugees that have been denied entry, but a spokesperson told ABC News: "Changes to the vetting process introduced in 2016 resulted in a greater number of denials in the Vienna refugee program."
Iranians were banned from coming to the U.S. on President Donald Trump's original and subsequent travel restrictions, and refugees from Iran were on temporary refugee restrictions that ended in January. While Trump and Vice President Mike Pence have advocated for special admission of more Christian refugees, Trump has also blasted Iran in particular as a threat.
The State Department spokesperson renounced the claim that the increased number of rejected refugees were because of those restrictions or Trump's rhetoric, but refused to explain why the refugees were rejected or what changes to the vetting process now blocked their entry, citing privacy and security reasons.
The decision has also sparked outrage on Capitol Hill. The bipartisan co-chairs of Congress's Tom Lantos Human Rights Commission are demanding details of the decision from the Department of Homeland Security and urged the remaining refugees in Austria be admitted.