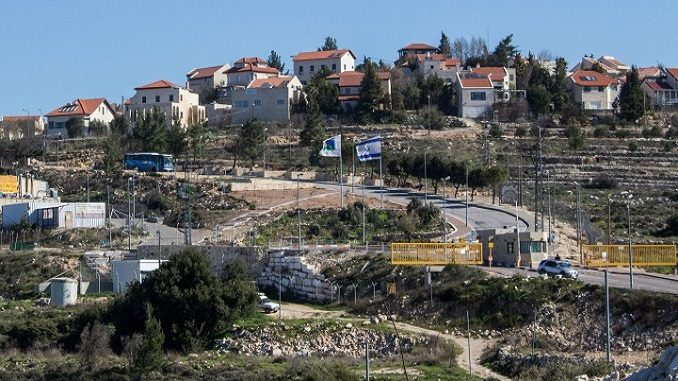 Israeli security forces have uncovered a significant Iranian attempt to infiltrate the West Bank – and use it as a base for launching terrorist attacks and hostile intelligence-gathering operations against Israel, The Algemeiner reports. The radical Shiite axis, led by Iran, has long held the ambition of flooding the West Bank with weapons, terrorist cells, and espionage agents, therefore turning it into an active Iranian terror base.
In recent years, most of those efforts have seen Hezbollah, Iran's chief proxy in the region, attempt to create a footprint in the West Bank. Israel has foiled multiple Hezbollah attempts to set up terrorist cells among Palestinians and recruit them for bombings, shootings, and espionage. In one high profile case last year, the Shin Bet found that Hezbollah's Unit 133, responsible for foreign operations, was operating a social media recruitment program in the West Bank and Israel in hopes of setting up terrorist cells for suicide bombings and gun attacks.
But the latest plot to be broken up by the Shin Bet shows the direct involvement of Iranian intelligence agents in orchestrating a Palestinian terrorist cell in Hebron. Until now, most of the known Iranian attempts to promote Palestinian terrorism played out in the Gaza Strip, according to Reuven Erlich, director of the Meir Amit Intelligence and Terrorism Information Center in Israel.
In recent days, for example, the Iranian Republican Guards Corps (IRGC)'s Quds Force released a propaganda video showing Gazan children "thanking" Quds Force Commander Qassem Soleimani for his support.
Under Palestinian Authority (PA) President Mahmoud Abbas, relations between the PA and Iran, soured, Erlich said. But things were different under Abbas's predecessor, Yasser Arafat.
"Iran enjoyed a romance with the PA during Arafat's time. Today, however, the PA sees Iranian and Hezbollah activities in the West Bank as a direct threat," Erlich said, recalling Iranian weapons smuggling efforts, including the Karine A weapons ship that was packed with arms and destined for the PA, when it was intercepted by Israel in 2002.
Israel's "abilities to take care of this threat" prevent Iran and its proxies from realizing their vision of building a network of terrorist outposts in the West Bank.
"The Iranians find it much easier and simpler to get to Gaza, though they also have problems reaching it [due to Egypt]," Erlich said. Despite the Egyptian obstacle, Erlich warned that there has been a "flood of declarations" by Iran, Hezbollah, and Palestinian terrorist factions in Gaza indicating a new level of cooperation among these groups.
Iran has, over the past few months, transferred $100 million to Hamas and the Gaza-based Palestinian Islamic Jihad (PIJ), because they all "share the same vision about the state of Israel," Israel Defense Forces (IDF) Chief of Staff, Lieutenant General Gadi Eisenkot said in a recent speech.
The Shin Bet announced last week that it had uncovered and foiled a West Bank terrorist infrastructure "that was run by an Iranian intelligence operative living in South Africa."
"The principal operative that was arrested is Mahmoud Makharmeh, 29, a computer engineering student, who resides in Hebron. He was recruited for Iranian intelligence activity by a relative of his, Bakhar Makharmeh, who is from Hebron, but who has been living in South Africa in recent years. Iranian intelligence has been using South Africa as a significant center for locating, recruiting and activating agents against Israel in Judea and Samaria," the Shin Bet stated.
Acting on behalf of the Iranian intelligence agents, Bakhar Makharmeh tried to recruit operatives in the West Bank and in Israel for espionage and terrorist missions, according to the investigation. Bakhar took advantage of a 2015 visit by his relative, Mahmoud, to South Africa, and succeeded in recruiting him, the Shin Bet said. Mahmoud then had several meetings with Iranian agents, "several of whom came from Tehran especially to meet him."
Following his arrest, the IDF's Judea and Samaria Military Court charged Mahmoud Makharmeh with several severe security crimes. The charge sheet alleges that he worked to recruit suicide bombers, as well as a shooting terrorist cell. It also details his involvement in a training course for the use of explosives and other weapons, and the opening of a computer store in Hebron that was supposed to double as an Iranian intelligence gathering post.
Makharmeh allegedly recruited an Israeli Arab man to take photographs in Israel. He also sent Israeli SIM cards and cash to the Iranians — items that were apparently necessary for the next stage of Iran's operations.  The Israeli charge sheet details how Mahmoud Makharmeh recruited two Palestinians in Hebron, both aged 22, who agreed to join the Iranian-run terrorist cell.
"Mahmoud received $8,000 from the Iranians to operate the cell," the Shin Bet said.
The Iranians instructed him to also recruit residents of Israel, including journalists because they have access to official sites. The two Palestinians recruited by Makharmeh were charged with conspiring to join an illegal organization. The investigation "underscores Iran's involvement in sponsoring terrorism against Israel, and exposes Iran's efforts in various countries in order to promote hostile activity against Israel," the Shin Bet said.
"This is not the first time. They are trying various methods, and in various fields, to attack the State of Israel. I am pleased that the ISA [Shin Bet] and our security services have succeeded in foiling it. I would like to bring it to your attention that Iran is using terrorism against the state of Israel not only with the assistance of terrorist movements such as Hamas, Hezbollah, and Islamic Jihad but is also attempting to organize terrorist actions inside the state of Israel and against the citizens of Israel," Israeli Prime Minister Benjamin Netanyahu said, commenting on the investigation.