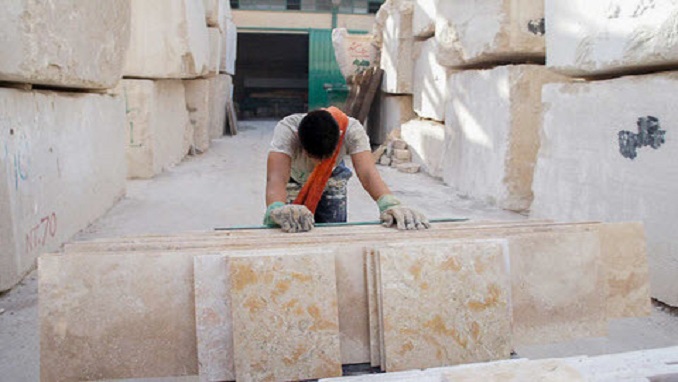 Head of the stone cutting guild in the city of Isfahan said following the JCPOA nothing has changed for the better in the stonecutting industry.
"Recession has stopped the construction market. Considering the fact that exports have come to a standstill, both phenomena have combined to worsen the current circumstances," he said.
"The Isfahan stone cutting guild is continuously under dire circumstances, and conditions are deteriorating with each passing day," according to the Tasnim news agency on Monday, associated to the Revolutionary Guards.
Former minister Mohammad Nazemi Ardokani acknowledged the fact that unprecedented recession and liquidity in Iran has been cloaked to this day.
"An unprecedented recession was witnessed from 2013 to 2017. Liquidity has surpassed $400 billion today, causing production units to close one after another. The economic cycle has either stopped or slowed significantly," he said.
"This has led to a wave of unemployment and naturally resulted in numerous negative consequences, including social unrests," Ardokani added.