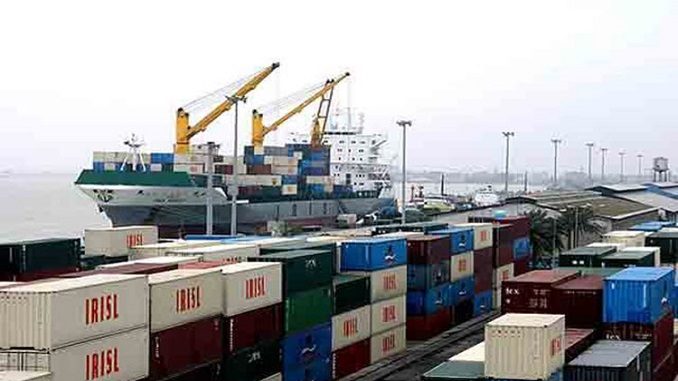 Smuggling and other imports by the entities of the Iranian regime may soon bankrupt the economy according to recent reports, Iran Focus writes. The official figures from the Iran Customs Administration state that over $50 billion worth of goods is imported to Iran annually with a further $17-25 billion worth of goods being smuggled in.
It also shows that imports have risen by 15 percent in the first half of 2017 and non-oil exports have dropped by 3 percent. This is worrying because Iran's economy is undeveloped and increased imports of goods that could easily be produced in Iran puts a real strain on native workers and contributes to the unemployment rate. Simply, for every $1 billion in imported goods, almost 100,000 Iranians will lose their jobs. Take adhesive bandages for example. Iran needs roughly 100 million of them per year but, because the Iranian factories which produce them are only working at 15-20 percent of their capacity, 85 percent of these bandages have to be imported.
"The Deputy Industry Minister has said that 5,200 small and medium industrial units have been closed last year. This is while such items like whips, pumice stones, dogfish, cobblestones, honky horns, zippers, suspenders, mouse traps, hoses, shovels, pickaxes, and almost every kind of water mineral are being imported into the country," said Iranian Regime MP Seyed-Mohammad-Javad Abtahi.
These are goods that would be easy to produce domestically, without any special technology, so why aren't they being? These imports have sent more than 60 percent of small and medium businesses into bankruptcy and sent millions into unemployment. There should be no doubt that those high up in the Iranian regime are involved in the illegal import of many goods into the country, recklessly endangering the economy. The main culprits are the Revolutionary Guards (IRGC) who control 45 percent of Iran's ports which they use to smuggle goods in whilst avoiding the Customs charges.
This was highlighted in early October by the state-run ISNA news agency, who noted a $939 million difference between the value of Iran's clothing imports as described by the UNIDO ($1 billion) and the amount declared at Customs ($61 million). The regime's new Industry and Mining Minister 'Mohammad Shariatmadari expressed doubts about $2.5 billion of clothing being smuggled into Iran but after a few weeks in office was forced to conclude that the figure was much higher.
"We've had $12 billion of imported clothing while their customs duties have not been paid, meaning that they've been smuggled into the country," he said.
It's obvious that importing billions of dollars worth of imports couldn't be carried out by anyone other than state entities and officials.