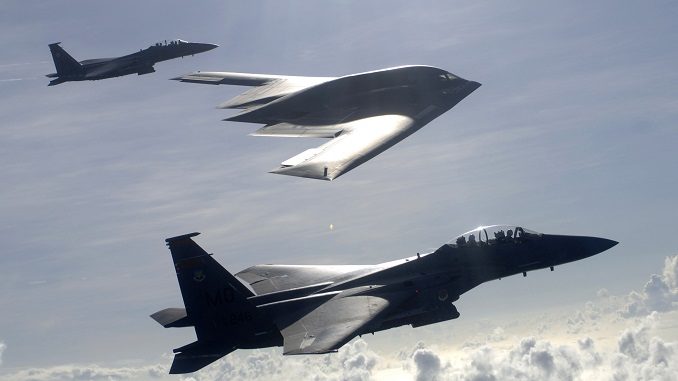 An Iranian military base near Damascus was hit by missiles on Saturday morning. Media reports say Israel was behind the strike.
They add that both surface-to-surface missiles and warplanes were used in the airstrike. The attack was reportedly launched from Lebanese airspace by Israeli aircraft which Syria's air-defense system fired missiles at.
Syrian state media also confirmed that air defenses intercepted two surface-to-surface missiles as well. The report didn't unveil other details about the target of the attack and casualties sustained.
According to The Syrian Observatory for Human Rights, an organization affiliated with the country's opposition, heavy explosions were heard in the Damascus area and electricity was cut off in several parts of the city.
Earlier this month, it was reported that a permanent military base in Syria has been built by Iran in a compound used by Syria's military. Three new buildings have been erected since January, and two other are being renovated.
The report says that original compound, which consists of around 25 buildings, houses soldiers and vehicles.
Last month, Israeli chief of staff Lieutenant General Gadi Eisenkot demanded that Iran retreats from Syria.
"Our demand is for Iran and its militias to retreat from Syria. We have said openly, and also quietly and secretly too, that we will not accept Iranian consolidation in Syria. We will not allow any Iranian presence, we have warned them against building factories or military bases and we will not allow it," he said.