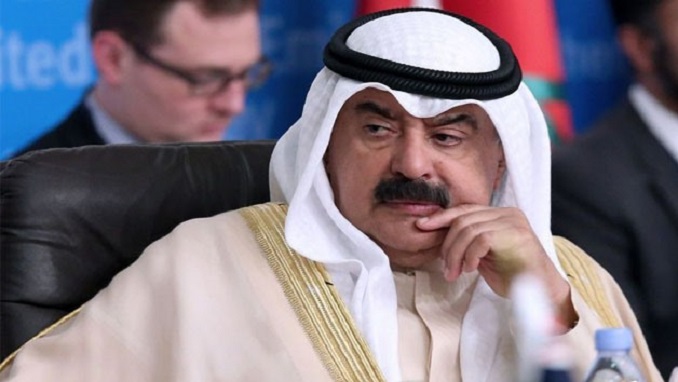 Iran's meddling in the Arab domestic affairs and the support of terrorism pose a great danger to the security and stability of the Arab region, Kuwait's Deputy Foreign Minister has said, Gulf News reports.
"Despite Kuwait's efforts to open up communication channels for dialogue between Arabian Gulf countries and neighboring Iran with a view of enhancing regional security and stability, the Islamic Republic continues to interfere in domestic Arab affairs," Khalid Al Jarallah told the 148th regular ministerial session of the Arab League Council in Cairo.
"The countries in the region still suffer from these interferences, the latest of which took place in my country in what is known as 'Al Abdali case' which impacted Kuwait's efforts to revive dialogue between Gulf Cooperation Council (GCC) member countries and Iran," he said, quoted by Kuwait News Agency (Kuna) late on Tuesday.
On August 13, 2015, Kuwait's Interior Ministry said that it revealed and stopped a terrorist cell and uncovered a large cache of arms, ammunitions and explosives hidden underground at a farm in Abdali.
There were 24 hand grenades, 65 guns, 56 RPGs and 144kg of bomb-making material inside the cache.
Afterwards, on September 1, 2015, Kuwait's public prosecution issued a statement that 26 defendants, among who one was Iranian, would be tried for the possession of weapons, ammunition and explosives as well as espionage for Iran and Hezbollah.
The trial opened on September 15, 2015 and the criminal court on January 12 ruled death sentences for the Iranian in absentia and for a Kuwaiti defendant.
The court also determined a life sentence for one of the suspects and prison terms for the others ranging from five to 15 years.
On June 18, 14 the suspects managed to fled to Iran after they used small boats to reach international waters. Then they got on an Iranian vessel which was waiting for them, but Kuwait's ministry of interior said the report could not be verified.
The ministry published the pictures of the 16 convicts wanted by the police in an effort to help people identify and report them.