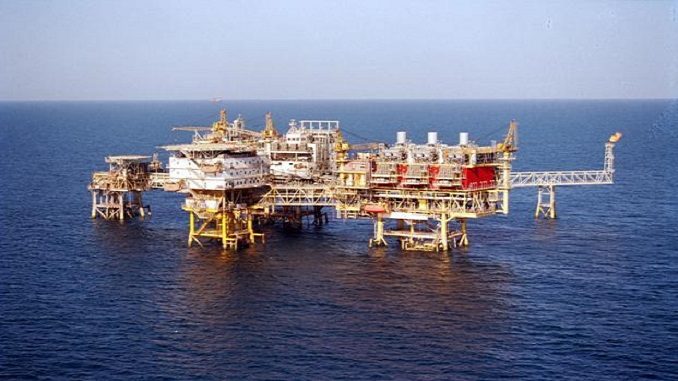 India's ONGC Videsh has turned its focus to purchasing stakes in overseas oil and gas assets to meet output targets after Iran delayed the awarding development rights for a gas field, its managing director said on Thursday, Business Standard reports.
Indian firms led by ONGC Videsh, the foreign investment arm of Oil and Natural Gas Corp, have been negotiating with Iran for development rights of Farzad B gas field since its discovery in 2008.
"We have been flexible in our dealings with Iran and hoped that Farzad will add to our output target but the deal is not yet finalized. In the meantime we are looking for producing assets elsewhere to boost our output," N K Verma stated for Reuters.
ONGC Videsh is targeting production of 60 million tons of oil and gas by 2030 from 12.80 million tons in 2016/17. Verma listed Africa, Central Asia, and Latin America as preferred regions for acquiring producing assets. India was hoping to receive the rights to develop Farzad B as the South Asian nation was one of the countries that continued to deal with Tehran despite the imposed sanctions.
But since the end of some sanctions last year, Iran has searched for other investors and some media reports suggest that Tehran has agreed to award the field to Russia's Gazprom. Verma said India changed its bid several times to match Tehran's expectations and terms to get the development rights.
"We wanted to do only upstream but Iran asked us to include downstream so we revised and raised our bid to $11 billion and linked gas prices to international benchmarks," he said. ONGC had previously submitted a $5 billion deal.
Iran has altered its petroleum contract model, ending a decades-old buy-back system that obstructed foreign companies from booking reserves or taking equity stakes.