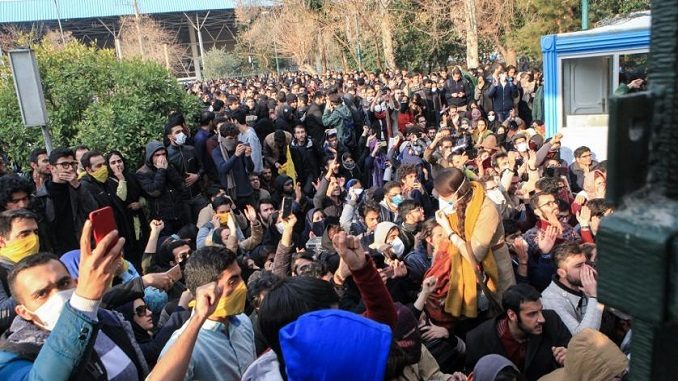 Iranian regime opponents in France and Germany held small-scale rallies on Saturday in a demonstration of support for opposition groups who have protested in Iran in the past several days.
About 40 people gathered near the Iranian embassy in Paris to protest and call for an end to Tehran's "interference" in Syria and Lebanon, mirroring demands made within Iran, Afchine Alavi, from the National Council of Iranian Resistance (CNRI), said.
About 100 regime opponents gathered in Berlin, near the Iranian embassy, calling for the timely release of protesters apprehended during the three-day rallies, The Local reports. On Friday, some 50 people protested at the same venue.
The rallies began on Thursday, in Iran's second city of Mashhad as an attack on high prices, quickly turning against the Islamic regime as a whole. According to Alavi, the protests were connecting with "an ever wider base of Iranian society… from the middle class but also vast numbers of people who are the army of unemployed and hungry who have suffered economically from the consequences of corruption".
Despite the relatively small scale of the rallies in Iran, they are still the first more notable ones since a much wider protest movement was quelled by Tehran in 2009.
The government has warned against "illegal gatherings" while there have also been several counter-demonstrations over the past three days.