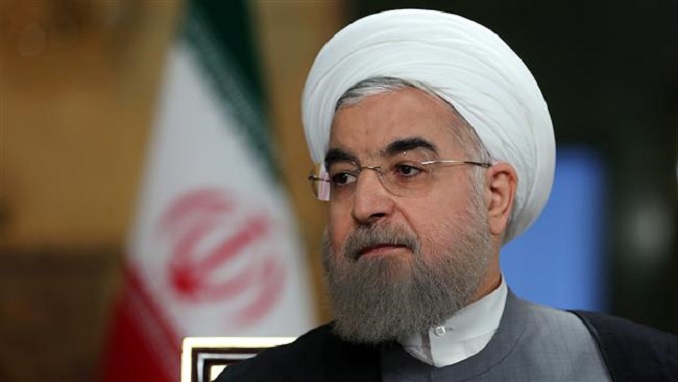 Iranian President Hassan Rouhani, promised to boost their weapons capabilities, in defiance of threats from U.S. President Donald Trump. Rouhani said the country would not be seeking permission from anyone to "defend" itself. Following his remarks, Iran's Revolutionary Guards announced the force had a new ballistic missile, capable of carrying several warheads up to 1,200 miles (2,000km).
The range of the missile means it could be fired at Israel – the two countries share a history of animosity – along with many other places in the Middle East.  General Amir Ali Hajizadeh, head of the aerospace division, told Tasnim news agency the warheads have "various uses".
Speaking at a parade commemorating the country's bloody war with Iraq, Rouhani said: "We will increase our military power as a deterrent.
"We will strengthen our missile capabilities … We will not seek permission from anyone to defend our country. All countries in the world supported the nuclear deal in the United Nations General Assembly this year … except the United States and the Zionist regime (Israel)." he added.
Rouhani also said Tehran would keep supporting the "oppressed people of Yemen, Syria and Palestine", a reference to Iran's role in wars in Yemen and Syria and support for Palestinian militant groups such as Hamas.