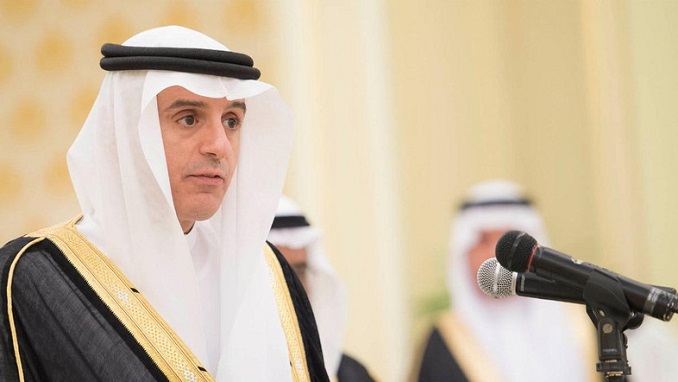 Saudi Arabia issued a statement on Tuesday that Iran's talk of a possible rapprochement with the kingdom was pretty much laughable, Reuters informs.
Saudi Foreign Minister Adel al-Jubeir addressed the reporters in London and stated that Iran would have to change its policies for any rapprochement. The regime should also change its policies towards sponsoring and endorsing terrorism in the region and worldwide.
Iran's foreign minister, Mohammad Javad Zarif, last month said the Islamic Republic would soon exchange diplomatic visits after the regional rivals severed diplomatic ties last year.
"The comments of the foreign minister are laughable," al-Jubeir said. "If Iran wants to have good relations with Saudi Arabia, it has to change its policies. It has to respect international law."
"At this time, we do not see… that they're serious about wanting to be a good neighbor," al-Jubeir said.
Iran's Zarif was quoted by the Iranian Students' News Agency (ISNA) that diplomatic visits could take place after the hajj pilgrimage ends in the first week of September.
But al-Jubeir said that the diplomatic exchanges with Iran over arrangements for the hajj did not represent a normalization of the relations and that such contacts had nothing to do with politics.
"We had the hajj season, and when we have the haj, we try not to politicize it… But this is not normalization," he said. "The meetings around the hajj, have nothing to do with the politics. It's a religious issue."
Saudi Arabia and Iran severed their relations as a result of the clerical regime's constant violations of the international law, as well as regime's support for terrorist organizations.