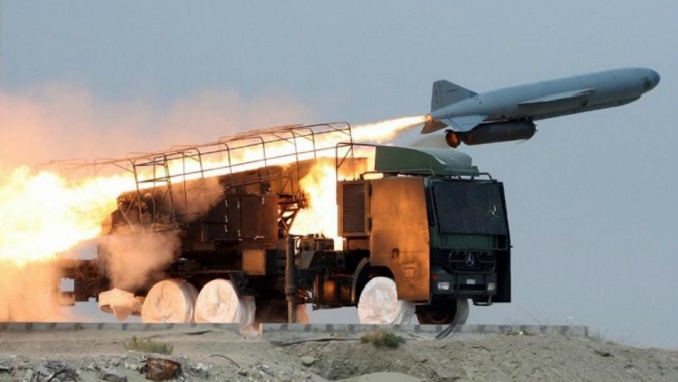 Iran's regime is aiming to boost its missile program and export weapons in an attempt to forge allies with neighboring countries, the defense minister said.
Amir Atami, who was appointed regime's defense minister earlier this month, said in a speech on the ISNA News Agency on Saturday the country seeks to arm neighboring allies "to prevent war and conflict," according to Fox News.
"In combat fields, especially in missiles, we have a specific plan to boost Iran's missile power," Hatami said. "God willing, the combat capabilities of Iran's ballistic and cruise missiles will increase in this term."
"Wherever a country becomes weak, others become encouraged to raid it…Wherever necessary, we will export weapons to increase the security of the region and countries, to prevent wars," he added.
Hatami did not specifically name countries it would be supplying weapons to, though Iran has been known to be involved in military conflicts in Syria and Iraq. Israel also sees Iran as a threat to the Middle East region. Israeli Prime Minister Benjamin Netanyahu said in August that Iran was "making an escalated effort to base itself militarily in Syria. That presents a danger to Israel."
"Iran is already in the advanced stages of taking over Iraq and Yemen, and in practice already controls Lebanon," he said.
U.S. State Department announced a fresh round of sanctions in July on 18 Iranian entities and individuals for supporting Iran's ballistic missile program or military purchases by the terrorist Islamic Revolutionary Guard Corps.
Iran continues to sell weapons to terrorist groups and to support their activities throughout the region and worldwide. The regime is also in a constant breach of the JCPOA, which might imply fresh new sanctions from the U.S.