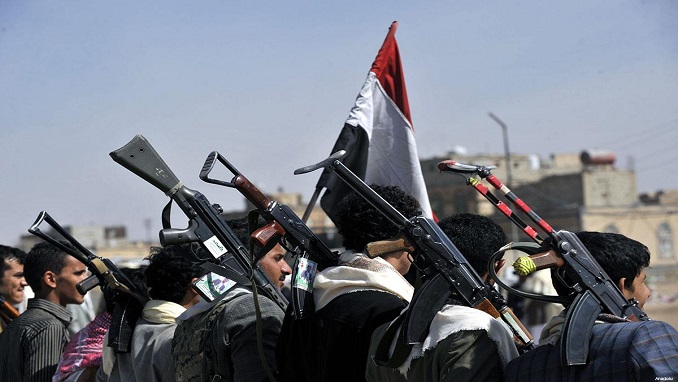 Saudi Arabia has denied that it requested Iran to facilitate negotiations with the Houthi armed group in Yemen, Arab News reported. Omar Ahmed Nugali, media director at the Saudi Ministry of Foreign Affairs refuted the claim that the Kingdom requested assistance from Iran. The request is "baseless and unfounded", said Nugali.
On the other hand, State Minister for Foreign Affairs of the UAE Anwar Qarqash said Houthi statements threatening the UAE and its capital is substantial evidence of the necessity for the Decisive Storm operation and that Iran's Houthi militias have despicable objectives and their danger is real.
On his Twitter account, he said the decisive king launched the "storm" due to his knowledge of the danger of changing the strategic balance, and Houthi threats have proved that. Hossein Amir-Abdollahian, chief adviser to the speaker in the Iranian parliament, last week said Saudi Arabia is "asking for [Iran's] support to open dialogue with the [Houthis]".
Since March 2015, Saudi Arabia entered the Yemen war to neutralise military advancements from the Houthi group emanating from the north of Yemen. A number of ballistic missiles have been fired in to the Kingdom by the Houthis since then. Saudi Arabia has accused Iran of supporting and arming the Houthis, fuelling a sectarian war in Yemen.
In a related development, an officer of the demobilized Republican Guard loyal to deposed President Saleh said Houthi militia were training women to use weapons and in other war skills. Female trainers from Iran, Iraq, Lebanon and Syria, who were brought in by the Houthi militia in 2014, are carrying out the training.
A report carried by Al-Asima affirmed the existence of Iranian female trainers and exploitation of women prisoners and girls by the Houthi militia in this regard. The website quoted an officer, who asked for anonymity, as saying that nearly 500 Yemeni girls were conscripted in Sana'a and are in the hands of Iranian and Iraqi female trainers. Girls and school students are taken for training either forcibly, threatening their fathers with killing, or bribing their families with money, exploiting their difficult living conditions