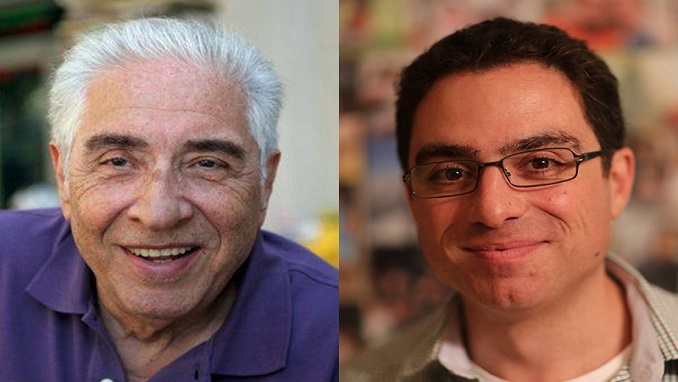 UN Working Group on Arbitrary Detention has ruled that Iran's detention and prosecution of two American-Iranian nationals violated their internationally recognized right to a fair trial. It has called for their immediate release, Foreign Policy reports.
Siamak Namazi, an oil executive with dual American-Iranian nationality, was arrested in October 2015, and charged with serving as a foreign spy and collaborating "with a hostile government." His 81-year-old father Mohammed Baquer Namazi, a former UNICEF official who also holds dual U.S.-Iranian citizenship, was arrested in February 2016 at the Tehran Airport while attempting to visit his son at the notorious Evin prison. He was charged with the same crime. They were both sentenced to ten years in prison for "collusion with an enemy state"– an apparent reference to the United States.
"This decision explains in detail precisely why the detention of the Namazis illegal and in violation of international law. It is time for Iran to resolve these cases and allow the Namazis to be reunited with their family," said Jared Genser, the family's attorney.
The Iranian government did not respond to the group's requests for comment. The Iranian mission to the United Nations did not respond to a request for comment.
The September 5 ruling by the independent UN human rights body, which was made public Monday, comes just days before U.S. Secretary of State Rex Tillerson is expected to sit down for talks over Tehran's nuclear program with Iran's Foreign Minister Javad Zarif and representatives of other key powers.
The working group's findings will add fuel to the cause of administration hardliners who will likely relish an opportunity portray Iran as a rogue state on the eve of President Hassan Rouhani's visit to New York for the UN General Assembly debate.
When this year's United Nations General Assembly convenes this week, it is safe to assume that Rouhani will not address domestic human rights abuses, Fox News reports, adding that Rouhani's UN Visit Makes a Mockery of Iran's Human Rights Censure.
Even as Tehran continues to portray criticism of its human rights record, including this year's report by the UN special rapporteur on human rights in Iran, Asma Jahangir, as a Western conspiracy to discredit the Islamic theocracy, Iranian citizens and human rights activists are increasingly calling for the perpetrators of past crimes to be brought to justice.
Previous calls for international action, notably from the National Council of Resistance of Iran and its main constituent group, the People's Mojahedin Organization of Iran (PMOI), whose activists comprised the vast majority of the victims, had gone unheeded. Iran's current president oversaw one of the bloodiest periods since the summer of 1988. More than 3,100 people have been hanged since Rouhani took office, and the rate of killing shows no sign of slowing. Over 100 executions were carried out in July alone, several of them in public and at least one involving a minor at the time of his alleged crime.