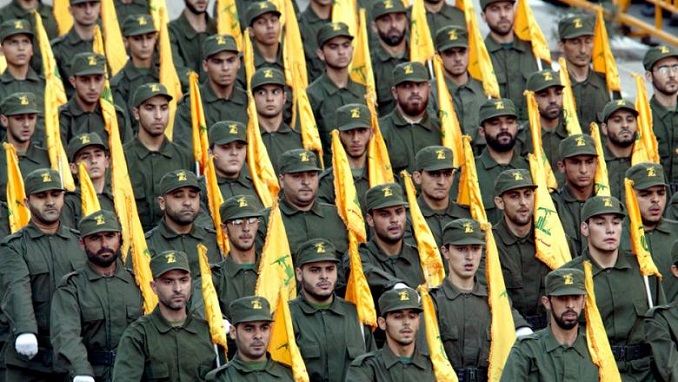 In a new escalation of Saudi-Iranian tensions that could impact Lebanon, Saudi Arabia's Foreign Minister Adel al-Jubeir Tuesday accused Iran of destabilizing the region through Hezbollah and "terrorist attacks," Albawaba reports.
Jubeir also dismissed as "laughable" a recent statement made by Iranian Foreign Minister Mohammad Javad Zarif in which he talked about a possible rapprochement between Iran and Saudi Arabia that are currently locked in a bitter struggle for power and influence in the volatile region.
Speaking to reporters at the Saudi Embassy in London, Jubeir reiterated his country's position that Tehran must change its policies before any improvement in Saudi-Iranian ties long strained by the conflicts in Iraq, Syria, Yemen and Bahrain, where the two regional heavyweights back opposite sides.
The sudden surge in Saudi-Iranian tension is also bound to leave a negative impact on the situation in Lebanon and relations between rival factions, where Riyadh and Tehran support opposing parties.
Zarif said last month that Iran would soon exchange diplomatic visits after the two countries severed diplomatic ties last year.
"The comments of the [Iranian] foreign minister are laughable," Jubeir said. "If Iran wants to have good relations with Saudi Arabia, it has to change its policies. It has to respect international law."
"At this time, we do not see … that they're serious about wanting to be a good neighbor," Jubeir said. "Iran is destabilizing the region through Hezbollah and terrorist attacks," he added.
Saudi Arabia and its partners in the six-nation Gulf Cooperation Council – Kuwait, the United Arab Emirates, Oman, Qatar, and Bahrain – have long accused Iran of intervening in their internal affairs and destabilizing the region through Hezbollah and other Iranian-backed militias operating in Iraq, Syria and Yemen.
The GCC states last year labeled Hezbollah a "terrorist organization" following its deep involvement in the Syrian fighting on the side of President Bashar Assad's forces.
Zarif was quoted by the Iranian Students' News Agency (ISNA) that diplomatic visits could take place after the hajj ends in the first week of September. But Jubeir said that diplomatic exchanges with Iran over hajj arrangements for Iranian pilgrims did not represent a normalization of relations and that such contacts had nothing to do with politics.