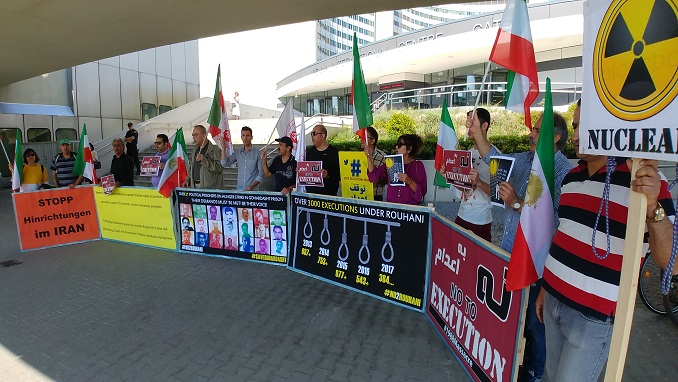 A group of labor activists and workers released a statement in north of Khuzestan to support the political prisoners of Gohardasht prison who have gone on hunger strike.
"Some terrible news comes through about the poor condition of political prisoners whereas many reformists' preoccupations are to submit articles in blogs and cyberspace or to criticize and comment on other articles. According to the reliable sources, some political prisoners of Gohardasht prison are on hunger strike due to the poor condition of the prison." the statement reads.
The political prisoners have started their hunger strike since July 30, 2017, as the prison guards attacked the prisoners.
"We the workers and social activists of Khuzestan Province invite all progressive and democratic forces to support these prisoners for the realization of their rights. We believe that the adaptation of a passive stance cannot be accepted at all under such circumstances when the regime's repressive forces are attacking our prisoners. We reiterate our condemnation for the ongoing suppression on the liberators, we call on labor, social, and political activists to fight for the release of all political prisoners and to act coherently and accordingly against repressions." the statement further adds.