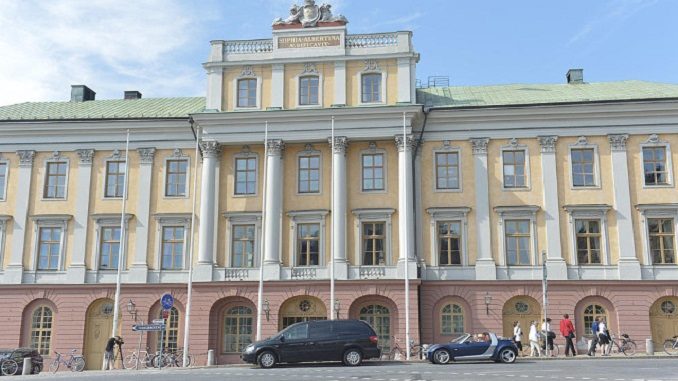 Two employees at Sweden's embassy in Teheran have been suspended from their positions over suspicions of improper visa processing. Sweden's Foreign Ministry (UD) has been investigating irregularities at the embassy since the summer, Sveriges Radio reports.
"It's to do with migration questions and involves the handling of visas so clearly it's serious," UD press head Sofia Karlberg told Sveriges Radio's Ekot show.
Karlberg did not wanted to comment further on that, saying: "We do not go into details because we are worried that it would affect the investigation." Runar Hellström, manager at Sweden's Migration Agency Migrationsverket, explained that improper visa processing could mean for example that visas have been granted despite requirements not being met, or evidently incorrect documents are accepted in processing.
He did not want to comment on the specific cases in Iran, but said improper visa management is always a serious issue.
"It means we end up in a situation where we don't know which foreign citizens are on Swedish soil. It's also an issue for Sweden's credibility within the Schengen area, so it's of course serious," Hellström explained.
Meanwhile, Iran's Supreme Court has upheld a death sentence against an Iranian academic with Swedish residency convicted of espionage, Amnesty International and his family said on Tuesday.
Ahmadreza Djalali, a doctor and lecturer at the Karolinska Institute, a Stockholm medical university, was accused of providing information to Israel to help it assassinate several senior nuclear scientists. Djalali was arrested in Iran in April 2016 and later convicted of espionage. He denied the charges, Amnesty said. Vida Mehrannia, Djalali's wife, said the whole family were in shock at the decision and that they had informed the Swedish government about the latest development in the case.
"The judicial process was not fair and legal from the beginning. None of the court sessions was held in public and the interrogators imposed their decision on the judges," she told Reuters by telephone from Stockholm.