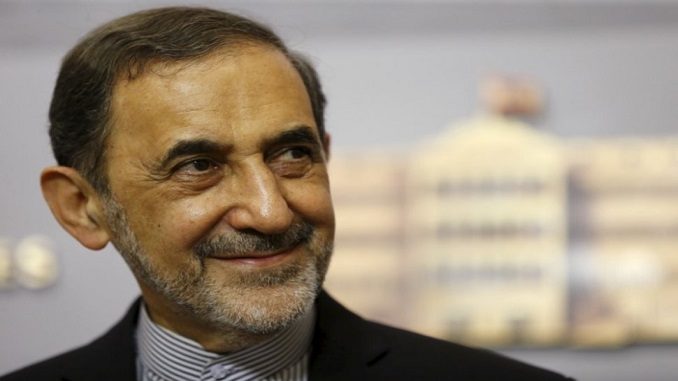 The top adviser to Iran's supreme leader Ayatollah Ali Khamenei said on Thursday the country's leadership had no intention of reining in its influence across the Middle East despite U.S. pressure to do so, the semi-official Fars news agency reported.
U.S. President Donald Trump, who sees Iran as a rising threat to regional stability in the Middle East, has pledged to work with Gulf Arab states and Israel to curb what they say are Tehran's attempts to extend its influence in the region.
"Iran's influence in the region is inevitable and to remain a key player in the region, this influence will continue," the adviser, Ali Akbar Velayati, was quoted by Fars as saying.
Iran backs Syrian President Bashar al-Assad in his country's civil war, Shi'ite militias in Iraq, Houthi rebels in Yemen and Lebanon's Hezbollah.
"Iran has no intention to abandon the oppressed nations in the region … Our presence in Syria, Iraq, Palestine, and Lebanon is in coordination with the governments of these countries. Iran is the heart of international developments … America wants to tear down the Middle East … Iran opposes it," Velayati said.
He also criticized slogans such as "Let go of Palestine," and "Leave Syria, think about us", which were chanted by tens of thousands of Iranians protesting against Iran's unelected clerical elite and Iranian foreign policy in the Middle East.
"Don't worry about what was instigated by our foreign enemies … Chants like 'Not Gaza, not Lebanon' shows their lack of understanding of international affairs… You cannot remain indifferent when your neighbor's house is on fire," he said.
Trump and Israeli Prime Minister Benjamin Netanyahu praised Iran's biggest unrest for nearly a decade which spread to around 80 towns and cities across Iran in early January.
Iranian authorities said 25 people died and over 3,000 people were arrested during the unrest, which lasted for more than a week and then subsided. Most of those arrested have been released but around 300 remain in jail facing charges, Iran's interior minister said last week.
Iran's elite Revolutionary Guards put down the protests, which were initially sparked by soaring food prices and high unemployment but then turned political when protesters in several cities called on the clerical rulers to step down.
On Monday, following a meeting earlier with Russian President Vladimir Putin in Moscow, Prime Minister Benjamin Netanyahu said Israel would act to prevent the transfer of precision-guided missiles from Iran to Lebanese soil if forced to.
"I just finished in-depth and good talks with Russian President Vladimir Putin. I told him that Israel views two developments with utmost gravity: First is Iran's efforts to establish a military presence in Syria and second is Iran's attempt to manufacture—in Lebanon—precision weapons against the State of Israel. I made it clear to him that we will not agree to either one of these developments and will act according to need," he told journalists at the conclusion of the meeting, the first since their last tête-à-tête in August 2017.
On the subject of Iranian ambitions to entrench its military forces in Syria, Netanyahu told Putin he would take action if such a reality ever materialized.
"We are now on the cusp of a watershed moment of whether Iran will entrench itself there or if the process will be stopped. I told Putin that if it isn't stopped by itself, we will act to stop it. In practice, we're already operating," he told the journalists.
Netanyahu also addressed reports that Damascus had threatened to attack Israel's Ben-Gurion International Airport if Israel carried out another military strike in Syria.
"We always take all the elements and considerations in the area into account. The element currently trying to change the status quo in Syria and Lebanon is one—Iran. This is an element that is actively trying to shift the arena and turn Syria into a military colony," he said, before accusing Iran of attempting to rattle stability in the Middle East.