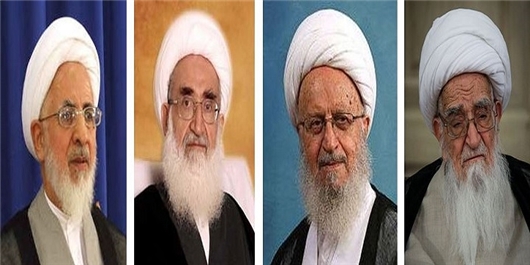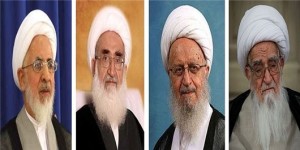 The most senior Shia clerics in Iran met on 27 October with the leadership of the Supreme National Security Council (SNSC). This included Ali Shamkhani, who is the Secretary General at the SNSC. According to reports, the top clerics are urging the SNSC officials to prevent deep political splits in the Iranian society from emerging.
This urging comes as Iran has started to prepare for the 2017 presidential elections and already the political atmosphere in the country is heating up as various factions look for ways to field candidates to challenge incumbent President Hassan Rouhani. What is also notable about the various statements made by the clerics is the focus on so-called "economic resistance" and the necessity to address economic problems that impact the country. This comes as Rouhani government continues to gamble big on foreign investment and trade, a policy that hardliners have questioned.
While these pro-regime clerics are not against the Rouhani government per se, they do appear to believe that if unaddressed economic mismanagement can become a cause for wider socio-economic discontent. That will endanger the entire regime and regardless of whether moderate or hardline factions occupy the presidency.
Meanwhile, it is by now clear that most of the opposition to Rouhani believes his management of the economy is his biggest weakness and provides space for attacks on his overall performance and an opening to challenge his re-election. What is also interesting is that the same clerics had nothing critical to say about Iranian regional and foreign policies. On his part, Shamkhani was quoted to say that Iranian policies outside the borders of Iran are part of the efforts to safeguard the Islamic Republic.