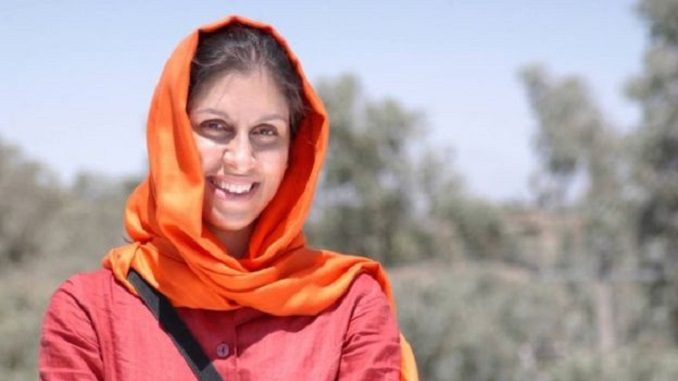 Nazanin Zaghari-Ratcliffe, the woman who was imprisoned while visiting Iran, is currently being held captive in a prison considered to be one of the most brutal ones in the world. Zaghari-Ratcliffe is charged with teaching journalism in Iran and plotting to overthrow Iran's clerical establishment, even though she and her husband maintain Nazanin was in Iran on vacation.
Earlier this month, British Foreign Secretary Boris Johnson said Nazanin had been teaching journalism there, which was immediately taken as an admission of guilt. Johnson apologized for his remarks on Monday, saying "I retract any suggestion she was there in a professional capacity," Radio Farda reports.
"I apologize for the distress and anguish caused to Ms. Zaghari-Ratcliffe and her family. Our priority now is to everything we can to get her out of Iran on humanitarian grounds," Johnson added.
The Iranian-British citizen, whose assertions were disregarded by Iranian officials, is held in Evin Prison where torture and violence are common practice. Another prisoner has claimed Nazanin has been coerced to wear a hood while being interrogated and that she has begun losing her hair due to the stress she is experiencing.
A lawsuit has been filed against the Iranian government by the family of a Washington Post reporter, Jason Rezaian, who was jailed on similar charges. The lawsuit details the inhumane conditions that prisoners are subjected to in the jail, Daily Star reports.
"Evin prison detainees, many of whom are hostages and political prisoners, are routinely forced to endure torture," state files the Telegraph has obtained. The files also say that psychological abuse, constant interrogations and threats of execution are a norm in the prison, where the conditions are described as "cruel, degrading and inhumane."
The reporter also pointed out that the cell he was held in was tiny and infested with cockroaches and the conditions in it deteriorated to such an extent that he began hallucinating. Amnesty international also claims prisoner in Evin are held in cramped cells and are tortured on a daily basis. They also go as far as to claim inmates are executed in the prison courtyard.
"Evin prison is symbolic of Iran's rampant political repression. On several occasions women prisoners, who experienced health problems, were denied emergency medical tests or other treatment because it was deemed inappropriate for them to be treated by male medical staff," said Amnesty.