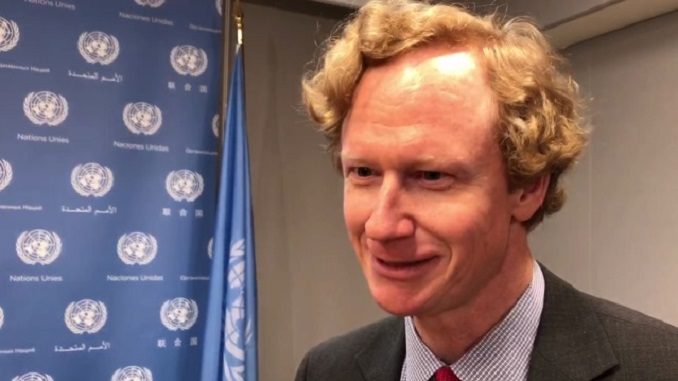 Possible U.S. moves to decertify the Iranian nuclear deal is "unjustifiable," Austria's envoy to the UN has said. He added that the agreement will stand even if the U.S. pulls out as all the other parties, including Tehran, are committed to it.
The nuclear deal with Iran, officially known as the Joint Comprehensive Plan of Action (JCPOA), will remain in place even if the United States decide to pull out of the agreement, Jan Kickert told the IRNA news agency in an exclusive interview. He noted, though, that Tehran must abide by the obligations it signed up to.
"We hope that Iran will stick to its commitment, because then the other parties to the treaty, Europeans in particular, and also the Russians and the Chinese, will also stick to it. We believe that if one party keeps its commitment to the contract, the other should also," Kickert said.
Kickert reiterated the European stance voiced earlier by the EU foreign policy chief Federica Mogherini who pointed out that the agreement "serves the interests of all parties," while its possible failure will affect all the international community, not just the U.S.
"The European position is very clear: we believe that this treaty is a good one, and should be kept and all the commitments from all the parties should be kept. There is no intention by the Europeans to pull out," Kickert said.