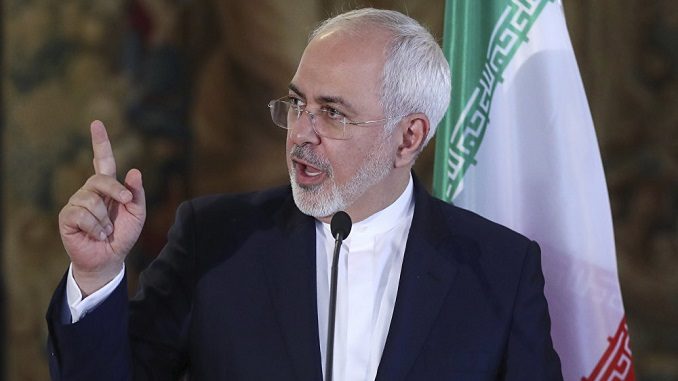 Two days after announcing his resignation on Instagram, Iran's Foreign Minister Mohammad Javad Zarif has returned to work, according to the country's state news agency Press TV.
The nation's top diplomat resumed his duties after Iran's President Hassan Rouhani rejected Zarif's resignation on Tuesday, saying it would be "against the country's national interests" the semi-official Mehr news agency reported.
Zarif thanked the Iranian nation and government officials on Wednesday for their support in the wake of his announcement.
"As a modest servant, I have had no concern other than elevating [our] foreign policy and the credibility of the Foreign Ministry as the person in charge of advancing foreign policy and protecting national interests and people's rights in the international arena", Zarif wrote, according to Press TV.
Iran's Foreign Minister Mohammad Javad Zarif, right, signs official documents with Armenian Minister of Foreign Affairs Zohrab Mnatsakanyan.
The foreign minister resumed his duties by attending the official welcome ceremony for Armenian Prime Minister Nikol Pashinyan to Tehran and by speaking on the phone with his Syrian counterpart, Walid al-Moallem.
Zarif, who has held the post since 2013 announced his intention to step down via Instagram on Monday evening.
"I sincerely apologize for the incapacity to continue serving and all the shortcomings during the service. Be happy and upbeat", Zarif wrote on Instagram. However, Rouhani's acceptance of Zarif's resignation was needed before the move could to go into effect, according to Iranian law.
Zarif was the key architect in the landmark 2015 deal aimed at reining in Iran's nuclear program, from which US President Donald Trump withdrew last year. Zarif, who was educated in the US, is well known in Western circles because of his ability to speak nearly flawless English, CNN adds.