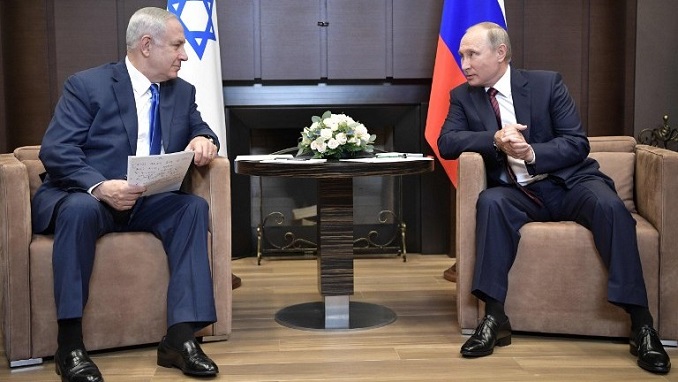 Israeli Prime Minister Benjamin Netanyahu arrived in Moscow on February 27 in a bid to persuade Russian President Vladimir Putin that Iran must not be allowed to establish a presence in Syria, AP/Radio Free Europe reports.
"The greatest threat to stability and security in the region comes from Iran and its proxies", Netanyahu said before his talks with Putin. "We are determined to continue with our aggressive action against the efforts of Iran, which calls for our destruction, and against its attempt to entrench militarily in Syria".
This was Netanyahu's first trip to Moscow since an incident in September when 15 Russian servicemen were killed when Syrian forces accidentally shot down their plane while responding to an Israeli air strike.
The Israeli leader tried to bolster relations by emphasizing that he has met with Putin 11 times since September 2015 and praising "the direct, open, and true way in which we maintain the relationship between Russia and Israel".
Russia is the main international ally of Syrian President Bashar al-Assad and also has close relations with Iran. In mid-2018, Moscow brokered a deal under which Tehran pledged to keep its fighters out of Syria's Golan Heights region as an accommodation to Israel.
Putin told journalists before his meeting with Netanyahu that it was "very important to discuss the situation in the region and security issues".