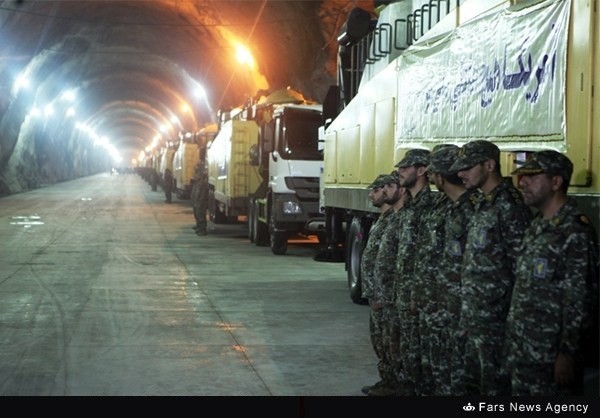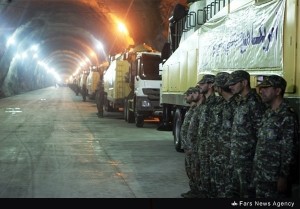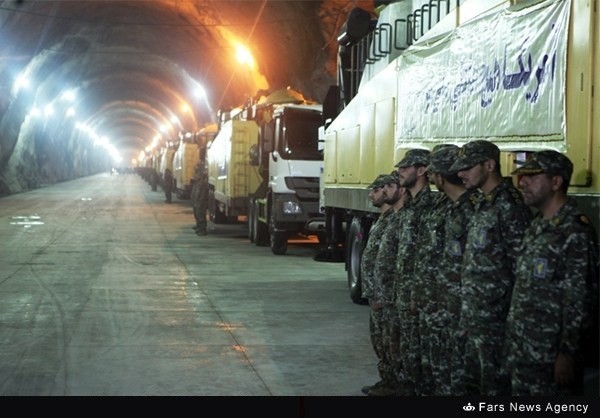 For the first time – and in spite of the P5+1 nuclear deal reached in July – the Islamic Revolutionary Guard Corps (IRGC) released footage on Wednesday of a clandestine underground missile arsenal.
Concealed at a depth of 500 meters, this location is merely one of an unspecified number of bases hidden in all of the provinces and cities throughout the country. According to IRGC Aerospace Force Brigadier General Amir Ali Hajizadeh, "Iranian missiles of varying ranges are ready to be launched from underground bases once Supreme Leader Ayatollah Ali Khamenei orders to do so."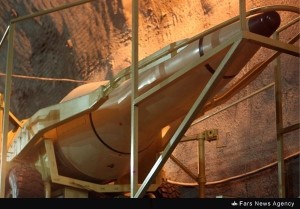 Hajizadeh went further, alluding to Iran's willingness to use their missile stockpile against those who threaten the country by keeping military options on the table. He challenged those countries to take a long look at the options that Iran holds "under the table".
"Iran's known military power is only the tip of the iceberg," Hajizadeh said. He confirmed that the missiles in all base locations are assembled on their launchers, already prepared to hit targets given an instance where Iran comes under attack.
This news follows three days after Iran successfully completed a test-launch of a new long-range missile that it has developed.