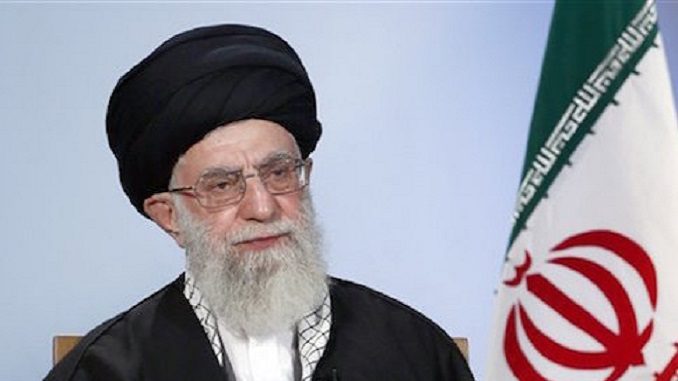 Among the documents related to former al-Qaeda leader Osama bin Laden, released by the CIA, is a letter reportedly sent by his daughter Eman to Iranian leader Ali Khamenei, Al-Arabiya reports.
"This is my message about my aunt, sisters, brothers and sons who were arrested in Iran after they had no choice but to enter the country secretly. One year after my family entered Iran, the Iranian security forces arrested them and after we knew this, we mailed the Tehran government many times for their release, pledging not to return to Iran, but to no avail," Eman Osama bin Laden wrote to Khamenei.
According to Eman, after her brother Saad escaped from prison and told them about the tragic time spent in Iranian prisons, that led to deaths, and psychological disorder, they demanded again that the Iranian regime release the intermediary of scientists and dignitaries of the region, Al-Arabiya writes.
"But the Tehran government continued procrastination for six years. They held them hostage to extort my father, and instead of releasing them it demanded that al-Qaeda in Iraq stop its fight against forces and militias loyal to the Tehran regime," she wrote.
Another document, sent by al-Haj Osman to prominent al-Qaeda leader Maulawi Azmari, reveals Iran's support for al-Qaeda operatives. In the letter, Osman mentions the details of the return of some elements of the organization to Iran to collect funds and fighters and to communicate with the Iranian intelligence.
"We arranged for the return of our brother Yassine al-Kurdi to Iran, with some brothers, to arrange funds and individuals. He is a very acceptable figure for the Iranians and we stressed that there should be no direct contact between him and them and that they should not know about his location and movements." Osman wrote.
The letter also revealed that the Iranian intelligence refused to let Eman Osama bin Laden to go back to Saudi Arabia, forcing her instead to go to Syria with her mother, after they fled in 2009 to the Saudi embassy in Tehran.
"They (Iran) told him that Eman was still with them and they do not agree that she goes to Saudi Arabia. She can go to Syria or come to you and in this case we prefer she goes to Syria and if this is not possible then she can come to us with the family of Brother Ishaq, who will receives the released brothers." Osman stated in his letter to Azmari.