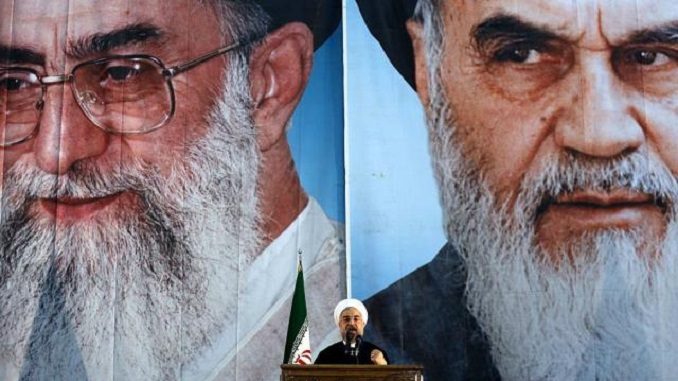 For 40 days, 22 political prisoners mostly serving sentences for dubious political charges staged a hunger strike in Gohardasht Prison in Karaj, 30 miles west of the Iranian capital of Tehran, The Hill writes.
International intervention was literally non-existent, limited to a few expressions of concern like the one of the Amnesty International's Deputy Middle East and North Africa Director Magdalena Mughrabi, who said the protest highlighted the urgent need for reforms to Iran's cruel prison system.
But no practical measures to compel the Iranian regime to stop its inhumane treatment of prisoners of conscience which reflected the much larger human rights crisis perpetuated by Iran's clerical regime.
This year's United Nations General Assembly was addressed by Iranian President Hassan Rouhani who, to no one's surprise, again portrayed criticism of Iran's human rights record as a Western conspiracy to discredit the Islamic theocracy. Meanwhile, Iranian citizens and human rights activists are increasingly calling for the perpetrators of massacres, past and present, to be brought to justice.
Social media has become increasingly effective at circumventing the regime's restrictions on free expression, but people are still routinely charged with crimes, even capital crimes, on the basis of something an intelligence agent found them saying on a banned platform like Facebook or Twitter.
As the United Nations Third Committee drafts its new resolution censuring human rights abuses in Iran, it should include a paragraph calling for the formation of an independent commission of inquiry into the 1988 massacre, with the aim of bringing the perpetrators to justice.
The Iranian regime must not have a sense of impunity as it proceeds with its current crackdown on Iranian society, specifically in the prisons. If the world does not respond with one voice, that sense of impunity will only grow.
Tehran must expect consequences for its ongoing crimes, fear consequences for future crimes and face consequences for crimes gone unpunished or the international community must share the stain of the blood on the hands of Tehran's rulers.
This is the message thousands of Iranians delivered to the UN during the Free Iran rally in protest to Rouhani's presence on Sept. 20. It is the message Iran's youth sends each day with their courageous defiance on social media. It is a message that deserves a response.