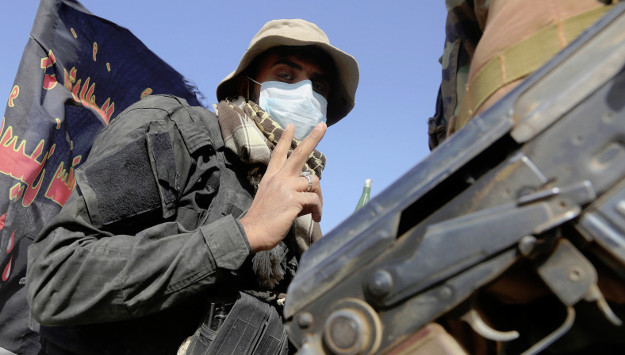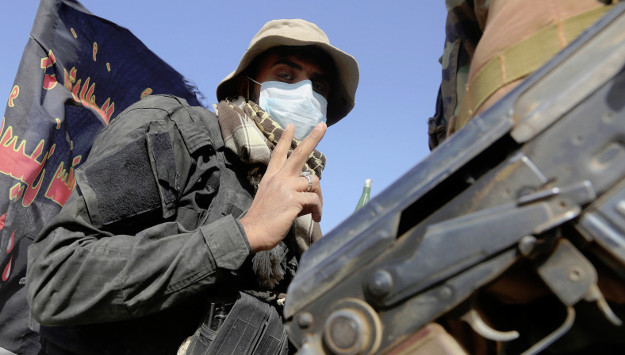 As the US-backed Iraqi security forces and Kurdish peshmerga fighters are advancing into Mosul from the east, an Iranian-backed militia group claimed a major victory over the Islamic State in western part of the city on November 16.
Iran's semi-official Fars News Agency (FNA) reports that Hashd al-Shaabi, an Iran-backed group within  has liberated Tal Afar military airbase in western Mosul and criticized the Iraqi media for largely ignoring this "historic victory."
The airfield is located 9 kilometers from the center of Tal Afar, a strategic city and district in Iraq's Nineveh Province. In a separate interview with FNA, Yusuf Al-Kalabi, security spokesman of the Popular Mobilization Forces (PMF), said the militia forces would soon capture the Tal Afar city as well, and explained the PMF's new "strategic plan" for "the 3rd phase of Mosul's liberation."
According to Tasnim, an Iranian news agency close to the Islamic Revolution Guards Corps, the city of Tal Afar, which is 65 kilometers west of Mosul and was captured by the Islamic State in 2014, is a "an important base of Daesh [Islamic State] and a passageway for terrorists from Syria to Mosul and vice versa." Tasnim adds that the city is also a key supply route for the Islamic State.
Although Al-Kalabi emphasized that the PMF forces did their utmost to avoid civilian casualties, many in the United States and the region fear that some Iran-backed militia forces within the PMF may engage in revenge and sectarian killing once the Islamic State is driven out of Mosul and its surrounding areas.
Earlier this month, PMF commanders also told Iranian media outlets that they would consider shifting attention to Syria after defeating the Islamic State in Mosul and across Iraq.