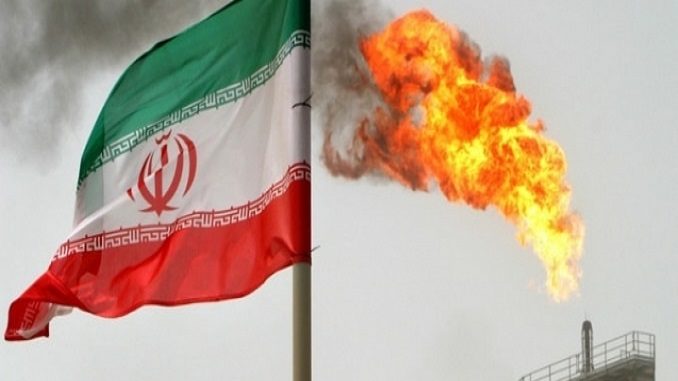 Amid positive comments from OPEC on the global oil supply situation and indications that some members of the cartel are ready for a longer extension of the production cut deal, Iran's Oil Minister Bijan Zanganeh has sparked uncertainty with his proclamation that Iran could raise its oil production in a matter of days should OPEC decide to scrap the deal at its meeting in June, Oil Price reports.
Speaking to media in Tehran during the weekend, Zanganeh said the country's crude oil production could jump by 100,000 bpd within "five or six days" should the cartel decide that prices are high enough to stop curbing its production.
There has been talk from analysts that prices may be getting too high for OPEC's and Russia's comfort, but OPEC officials and Russia's Alexander Novak have been true to the official party line: the cuts will continue to the end of 2018. The latest to comment on the state of affairs was OPEC's Secretary General Mohammed Barkindo, who said that "OECD commercial oil inventories have steadily fallen to stand 140 million barrels above the five-year average in October," adding that "our determination and hard work are paying off."
Iran was allowed to cap its production rather than cut it, with OPEC even allowing it a slight increase, of 90,000 bpd to 3.975 million bpd. But according to Bloomberg data, last month Iran produced less than that, at 3.83 million bpd. The country also recently closed two oil swap deals with Russia and Iraq, and, as an analyst, Ellen Wald noted in a recent article for Investing.com, these would amount to a combined 160,000 bpd, which doesn't leave a lot of free production capacity to match Zanganeh's statement.
Of course, Iran is far from the most transparent country, so the minister may well know something the rest of the world doesn't. On the other hand, over the first ten months of this fiscal year, Iran's oil and condensate production already rose by 165,000 bpd, also according to the minister. That's a 165,000-bpd increase over ten months. It's difficult to believe Iran has the resources to add another 100,000 bpd in just a few days.
What's more, the chances of OPEC ending the deal prematurely seem remote. They may draw closer in the coming months if U.S. producers continue to ramp up production at the current rate, which prompted the Energy Information Administration to revise upwards its forecasts for this year and next. Now, the EIA expects production to hit the 11 million bpd mark later this year, reaching an average 11.2 million in 2019.
And that's not all. Now American oil has flowed to the Middle East, and more specifically the UAE. If something like this — something as unthinkable as this — can happen, then OPEC can't feel safe even on its home turf, which could lead to some decision changes by June.
Iran certainly wants the deal gone so it can continue growing its production, especially as its crude enjoys a rally that has pushed it close to the price of Brent. So, Zanganeh is gladly stoking the fire under his fellow OPEC members. "If we want to make a decision, it has to be at the right time, which is June – when we'll next meet," he said. "But my impression is that OPEC members are not after very expensive oil because very expensive oil leads to mid-term price fluctuations."