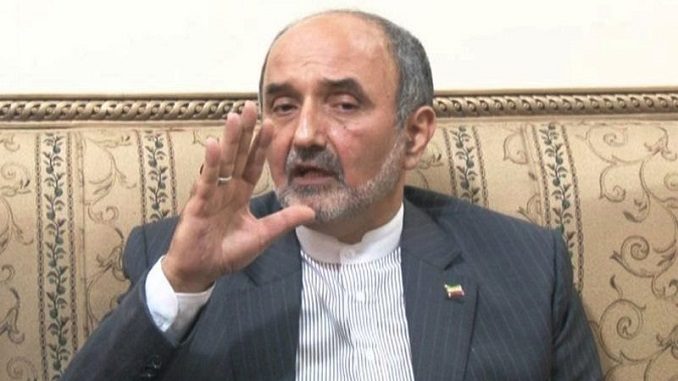 Pakistan's closeness to Saudi Arabia and former army chief General Raheel Sharif's formal appointment as the Islamic Military Counter-Terrorism Coalition commander has left Iran fuming as Tehran asked Islamabad not to support a "sectarian" alliance, The Nation has learnt. Senior officials at the foreign ministry said Iran had contacted Pakistan to reconsider its decision of spearheading the Saudi-led military alliance.
"They insist it is a Sunni alliance against the Shias. We are struggling to convince them [Iran] that this is an anti-terrorism alliance. They [Iran] are drifting away as we get closer to Saudi Arabia," one official told The Nation.
He said the diplomatic contacts between Pakistan and Iran were ongoing on the issue and Pakistan hoped to placate Iran in the coming days.
"We have assured them that we will quit the alliance if it proves to be sectarian. So far we are planning to eliminate terrorism not any Muslim sect," the official added.
Prime Minister Shahid Khaqan Abbasi and army chief Qamar Javed Bajwa were in Saudi Arabia this week for talks with the top Saudi leaders on expanding the bilateral relationship. General Bajwa had earlier visited Iran and held talks with President Hassan Rouhani. The meeting was termed "positive" by the officials on both sides. Pakistan had allowed Raheel Sharif to command the Saudi Arabia-led military alliance of several Muslim states after a request from Riyadh. The alliance was formed by Saudi Arabia in December 2015 with its headquarters in Riyadh.
Iran had objected to the formation of the alliance fearing it was a Sunni-alliance rather than a Muslim alliance. Pakistan had also delayed approval-to Raheel Sharif – considering Iran 's objections – for several months before finally giving a nod to the former army chief. This month, Iranian Ambassador Mehdi Honardoost had said the Saudi Arabia-led military alliance did not have the necessary ingredients of an alliance.
"From the very beginning of its inception there have been a number of ambiguities about they have persisted so far. Saudi authorities have announced that objective of that alliance been fight against terrorism. While Iran , Iraq and Syria the main victims of terrorism are not part of that alliance," he had told The Nation.
Honardoost said Iran on the basis of non-inference in the internal affairs of other countries, considered presence or non-presence of Pakistan in this alliance as the discretion of Pakistan .
"Joining or quitting the Saudi[-led] alliance depends on Pakistan . But the alliance is contrary to its motto of fighting terrorism," he maintained.
Honardost Tuesday said that the Saudi-led Islamic Military Alliance meeting in Riyadh had "created misunderstanding among Muslims instead unity", Pakistani Daily Times reports. The Iranian ambassador said Tehran wanted better relation with Saudi Arabia, adding that tension between Iran and Saudi Arabia was affecting the Islamic world.
"The Europe and the America are fully enjoying the wealth of the Kingdom of Saudi Arabia and they are selling their weapons there," he regretted.
Press attaché at the Iranian Embassy, Abbas Badrifar, said the alliance included only the Sunni-majority states, which damaged its image.
"Pakistan is a sovereign country and can join or quit any alliance but we feel the Saudi coalition is only designed against Shias. It is not an alliance but a Sunni grouping. It is a grouping to safeguard Saudi interests," he told The Nation.
Defense analyst and former major general Farooq Malik said Pakistan could not support any anti-Iran block as it had friendly relations with the Muslim-majority country.