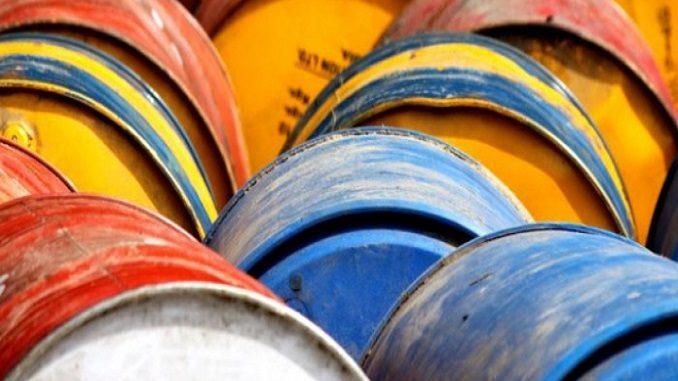 After years of healthy trade in crude oil and petroleum products between Iran, Qatar, and Asian customers, the tide seems to be turning. This week, figures emerged showing a decline in oil exports from the two OPEC members to key Asian customers, Oil Price reports.
Bloomberg reported that Qatar's crude exports to Asia have declined severely, while Reuters showed the same figures for Iran. The latter's exports to Asia declined by 16 percent year-on-year in December, settling at a level of 1.58 million bpd, while at the same time Iranian oil exports in 2017 to Asia increased by 2.5 percent reaching a level of 1.67 million bpd. The December decline in Iranian oil exports is considered to be a result of the threat by the Trump Administration of a potential renewal of U.S. sanctions over Tehran's nuclear program.
For Iran, the future seems to look bleak, as even stalwart Asian supporters such as China are getting less interested in the Iranian oil and gas sectors. The latest data shows that China's December oil purchases from Iran declined by 17.2 percent to around 571,275 bpd, while Indian import volumes also declined by 6.2 percent. Japan, considered to be under pressure of Washington and Saudi Arabia (combined with UAE support), also showed an 11.2 percent decline in Iranian oil imports, settling at around 218.757 bpd.
The same negative figures are reported for Qatari oil exports. The peninsula's oil exports to Japan and South Korea are reported to be down by more than 20 percent for 2017. Qatar's exports to Japan decreased by almost 25 percent, while South Korea imported 26 percent less. These figures stand in stark contrast to the fact that OPEC leader Saudi Arabia shows an 8.1 percent growth in volumes to Japan.
Analysts indicate that the Qatari demise is mainly caused by the more aggressive Saudi Asian market share approach. JOGMEC officials stated that Aramco is using OPEC's production cuts and Saudi's export volume cuts to the U.S. and Europe has led to more volumes hitting Asian markets.
For Qatar, it's a desperate situation, as its crude oil exports are a major revenue generator. Qatar exported 86 million barrels of crude to Japan (-23 percent), South Korea imported 65 million barrels in 2017. Saudi Arabia, currently the leader of the anti-Qatar front, showed an impressive growth of 8.1 percent, reaching a market share in Asia of 40.2 percent.
Iran and Qatar will have to assess their options the coming months, as pressure on Asian market share will continue. At the same time, Trump's continuing threat on Iran will start biting hard for the Middle East country.
Several Western and Asian companies have indicated they'll reassess their ongoing operations or investment deals with Iran. News broke already that South Korea's POSCO has ended a $1.6 billion memorandum of agreement with the Iranian steelmaker, Pars Kohan Diar Parsian Steel (PKP), to build a steel mill in the country's Chabahar Free Trade-Industrial Zone. Saudi pressure by sovereign wealth fund Public Investment Fund (PIF) – one of the main shareholders since 2015 – has been stated as the reason.
More of these developments are expected in the coming months, with increased pressure from Washington and Riyadh on international companies investing or operating in Iran. French oil company Total is rumored to be feeling the heat, as well; insiders say the company is reassessing their Iranian options due to sanctions threats.
Other IOCs and investors are already very cautious in their Iran approach. Qatar isn't exempt either, as Saudi and Emirati officials will likely urge IOCs, oilfield services, and investors to reconsider their cooperation with Doha.