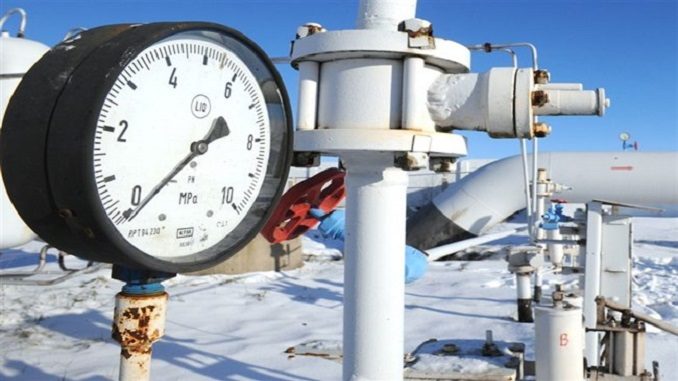 Tehran is ready to file a case with the International Court of Arbitration (ICA) over the quality and price of gas it receives from Turkmenistan, said Iran's oil minister on Monday as quoted by Iran Daily. The Central Asian nation stopped gas exports to Iran in January 2017, saying it was owed $1.5 billion to $1.8 billion for gas it had delivered to Iran, Reuters reported.
Iran has imported Turkmen gas since 1997 to supply its northern region, especially in winter, even though it has large gas fields in the south of the country.
"They claim Iran owes them $1.5 billion over the gas exports but we believe that figure is not a correct," said Iran's Oil Minister Bijan Namdar Zanganeh.
He said Iran was ready to take the dispute over price to the International Court of Arbitration. "Our other complaint is about the quality of gas exported from Turkmenistan," he said.
The managing director of the National Iranian Gas Company (NIGC), Hamid Reza Araghi, had said in December that Tehran would prefer dialogue to resolve the disputes rather than resorting to international arbitration.
In 2017, National Iranian Gas Company (NIGC) announced that it had struggled enough to resolve disputes with Turkmenistan, but had already come to the conclusion that the case needed to be taken to international arbitration.
The NIGC underlined in its statement that it had already paid for the incoming gas as well as parts of its outstanding debts to Turkmenistan which amounted to $4.5 billion "through different methods and based on goodwill". The company added that the debts pertained to the years when Iran could not make cash transfers due to sanctions.
Iran, nevertheless, tried to compensate by guaranteeing hundreds of millions of dollars in goods and services to Turkmenistan, the statement further said.
Turkmenistan stopped natural gas exports to Iran on grounds that the country should make prompt repayment of the debts from past sales. Iran accordingly described Turkmenistan's move as 'illogical', but later said it had increased gas production from central fields to compensate for the halt in supplies from its northern neighbor.
Turkmenistan's move was seen as a surprise in Tehran, particularly given that it came on the heels of an announcement that the two countries had reached an agreement to resolve the gas dispute after a series of intense talks.
"Parallel with the negotiations over settling the outstanding debts, the NIGC had been seriously pressing on with talks with Turkmengas over numerous contract violations including those that concerned the quality and the quantity of gas delivered to Iran and thus made the company entitled to fines. Those negotiations have literally failed to produce any results," the NIGC said in a statement posted on Shana.
The company announced that it had spent 'tens of hours' of negotiations to resolve disputes with Turkmenistan but all had been to no avail. "Therefore, the NIGC has put the referral of Turkmengas to international arbitration on its agenda," the company added in its statement.
"Based on the clear clauses of the agreement, Turkmengas was not authorized to cut supplies of natural gas on Iran even though there had been any debts or any delay in payments. This move was a flagrant violation of the agreement and shows that Turkmengas is not a reliable partner in international transactions."