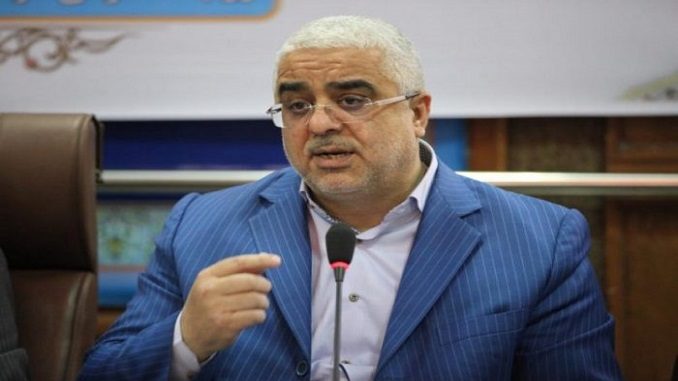 A member of Iran's Parliament has sharply condemned the country's state-funded radio and TV broadcaster for airing a film that accused a prominent academic who died under suspicious circumstances in Tehran's Evin Prison as a spy without providing evidence, Iran Human Rights reports.
Gholamali Jafarzadeh Imanabadi, the twice-elected reformist MP from the northern city of Rasht, said the Islamic Republic of Iran Broadcasting (IRIB) should have shown evidence to prove its espionage allegations against the late Kavous Seyed-Emami instead of making accusations based on private photos.
"Look! Just because someone was at a party and dressed a certain way cannot be taken as proof that he was a spy," said Imanabadi in an interview with the semi-official Iranian Labor News Agency on February 21, 2018.
He added: "Besides, these things are individuals' private matters and to broadcast this film is basically immoral and un-Islamic, especially after his death, when he is not here and his family and lawyers cannot defend themselves against the IRIB. The IRIB has not only violated ethical, religious and common norms, it has also added to the volume of doubts surrounding this case," said Imanabadi.
Seyed-Emami, a 63-year-old sociology professor and environmentalist based in Tehran who had Canadian citizenship, was pronounced dead on February 9, 2018, two weeks after he was arrested on alleged espionage charges. After interrogating his wife for hours, the authorities told her he had committed suicide, a claim his family and lawyers have questioned. Top human rights officials at the United Nations also said the spying charges were "hard to fathom" in a statement published on February 23, 2018.
"The Iranian authorities must urgently allow a prompt, impartial and effective investigation into the circumstances and causes of Mr. Emami's death," the experts said.
Seyed-Emami was the managing director of the Persian Heritage Wildlife Foundation (PHWF) when he was arrested on January 24, 2018, along with several other current and former staff members at the non-governmental organization (NGO).  On February 13, Tehran Prosecutor Abbas Jafari Dowlatabadi accused Seyed-Emami and other detainees of gathering classified information for U.S. and Israeli intelligence agencies under the guise of research.
"The authorities say this spy network has been active in Iran since 1991. So what have our security agencies been doing in the past 26 years? Just watching them carry out their activities? If these individuals were doing something illegal, then why didn't these agencies do anything about it for the past 26 years? So the public is not yet convinced of the accusations. I'm a member of Parliament and even for me there are a thousand and one unanswered questions," asked Imanabadi in his interview with ILNA.
The reformist politician continued: "The IRIB report said Seyed-Emami was a spy who was given a mission to carry out systematic work to cause droughts. But when you make such statements over irrelevant and indecent private photos… it makes me, the viewer, ask why the IRIB does not instead show firm evidence to back its accusations against Seyed-Emami and his colleagues?"
IRIB, which has a documented history of broadcasting forced confessions and other productions aimed at smearing people facing politically motivated charges, aired a segment in its 20:30 news program on February 15, 2018, which Seyed-Emami's family lawyers have described as unsubstantiated and defamatory.  The program repeated the claim that the environmentalist scholar had taken his own life even though a film recording of his cell, released by the Islamic Revolutionary Guard Corps (IRGC), does not show the moment he allegedly hanged himself in his cell's bathroom.
"The worst thing of all was that if Seyed-Emami really was a top spy for the Mossad or CIA, why couldn't we protect the life of such a dangerous spy who possessed a lot of important military information about the enemy's network? No matter how we look at this affair, whether Mr. Seyed-Emami was a spy or not, the judicial and security forces were at fault here and they should be investigated," the lawmaker added.
On February 21, Behrouz Bonyadi, another reformist MP, said lawmakers were seeking to review the IRGC Intelligence Organization's statute of operations, which allows unilateral counter-intelligence engagements without coordination with the Intelligence Ministry. The IRGC answers only to the supreme leader and the Intelligence Ministry is supposed to operate under the president.
"There has always been a debate over what the Intelligence Ministry's responsibilities are versus what duties the IRGC's Intelligence Organization has," Bonyadi told ILNA. "Finally, we have concluded that we need some transparency in order to resolve duplications."