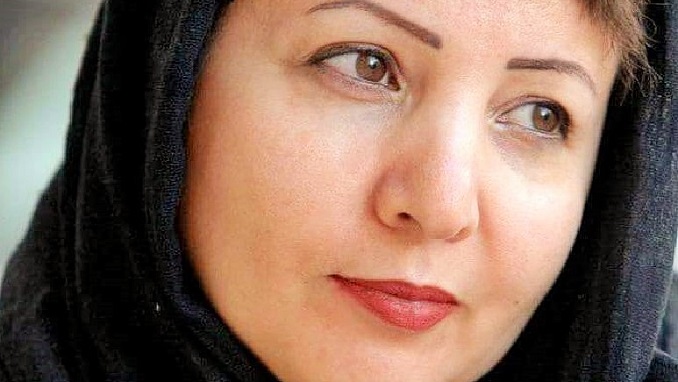 Women's rights activist and photojournalist Alieh Matlabzadeh has been sentenced to three years in prison by a preliminary court in Tehran for participating in a women empowerment seminar. A legal source with knowledge about Matlabzadeh's case told the Center for Human Rights in Iran (CHRI) on August 14, 2017 that the prison sentence was issued by Branch 26 of the Tehran Revolutionary Court for the charge of "assembly and collusion against national security", Payvand informs.
"The verdict was sent to Ms. Matlabzadeh a few days ago and she plans to appeal," added the source, who spoke with CHRI on condition to remain anonymous.
Matlabzadeh, who is a member of the One Million Signatures for Gender Equality campaign, was arrested on November 26, 2016 about a month after attending the women seminar in Tbilisi in the Republic of Georgia, alongside 20 other Iranian activists.
"On October 18, [2016], a day after Alieh returned from a trip [to the Republic of Georgia], a number of Intelligence Ministry agents forcibly entered our home at 10 o'clock at night and showed us a warrant to pursue and arrest anti-revolutionaries and members of Daesh [ISIS], but it didn't say anything about searching the house," said Matlabzadeh's husband, Sadra Abdollahi, in an interview with CHRI in November 2016.
"They searched everything until about 2 in the morning and confiscated personal items and documents," he added. "A few days later, Alieh was summoned to the Intelligence Ministry and questioned for seven hours. They asked her about her trip to Georgia, where she attended a workshop for empowering women. Is that a crime?"
Matlabzadeh, who worked as a photographer for a number of reformist publications, including the Zanan (Women) magazine before it was banned, has actively protested against acid attacks on women. In 2010 she made a movie documentary titled, "Let's Not Forget Victims of Violence Against Women in Society."