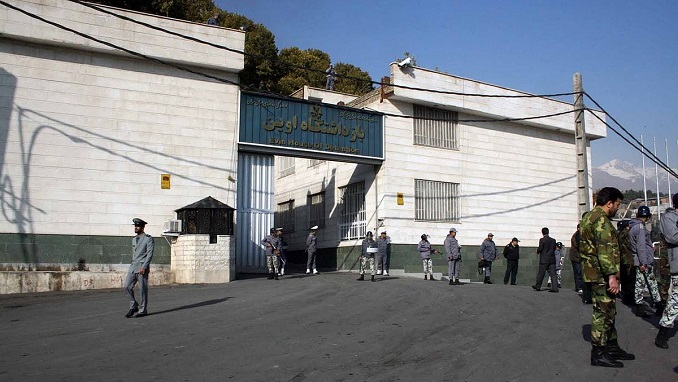 In 2013, Soheil Arabi was sentenced to seven and a half years in prison for criticizing the Islamic Republic on social media website Facebook. He is now facing new charges of "propaganda against the state" and "insulting the sacred and the supreme leader," a source familiar with his case told the Center for Human Rights in Iran (CHRI), Payvand reports.
If he is convicted, Arabi's sentence could get doubled.
"The new charges are the same kind that has kept him incarcerated for the past four years while his wife has also been charged with 'propaganda against the state' for her posts on Facebook," a source told the CHRI.
"On September 4, Soheil appeared in court in Evin Prison and rejected the new trumped-up charges brought by the IRGC's Intelligence Organization," the source added.
"The charges have been brought by the guards [IRGC] from the Sarallah Headquarters, who are very upset that the death sentence against him was dropped after his case was highlighted in the media," the source said. "They want to take revenge."
Arabi, who is 32, has been on hunger strike in the Evin Prison in Tehran since August 24, 2017, and he is demanding an end to the persecution as well as the harassment of his wife and mother-in-law.
The authorities have not monitored Arabi's worsening condition or demands since he started his hunger strike two weeks ago, despite a drop in blood pressure, loss of weight and general weakness, the source told CHRI.
"A week after his hunger strike, he was taken to the prison clinic for bleeding in his stomach, but he was just checked while he was standing up," said the source. "The authorities refuse to transfer him to the hospital."
"Besides, they have denied him family visitation for the past two weeks because he refuses to wear the prison uniform," the source added.
Based on the Article 90 of Iran's State Prisons Organization Regulations, uniforms are not required unless the prison authorities ask for them. Arabi's wife, Nastaran Naimi, was arrested on July 31, 2017, and she was questioned for a week about her social media posts in defense of her husband and interviews with the foreign media.
"Since her release from detention, Arabi's wife has not dared speak to anyone because she is being accused of contacting the media," a source told CHRI.
In a letter announcing his hunger strike, Arabi said he wants the authorities to stop harassing his family.
"I have forgiven all the injustices against myself, but I can never stay silent in the face of your constant and unjust harassment against my family," wrote Arabi in a letter from prison on August 24.
"I will go on hunger strike to demand all charges be dropped against my mother-in-law and my dearest wife Nastaran Naimi," he added.
It's unclear whether Arabi's mother-in-law is also facing charges. Arabi was initially sentenced to death for "insulting the Prophet" in comments he made in a Facebook post which was critical of the Islamic Republic of Iran and some senior officials. After he appealed, his sentence was reduced to seven and a half years in prison and two years of religious studies to prove his repentance, as well as a two-year ban from traveling abroad.