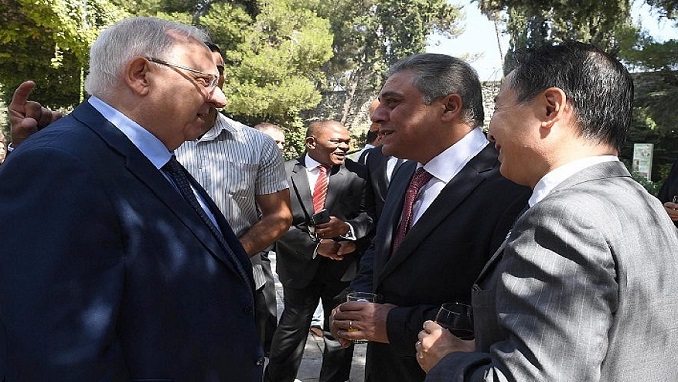 Speaking to foreign diplomats, Israeli president Reuven Rivlin said Monday that the recent global trend of furthering cooperation with Iran is "unacceptable" and flies in the face of Western values, Times of Israel reports.
"The fact that Iran continues to regain more and more legitimacy, while Iranian leadership continue to call for Israel's destruction is unacceptable. This does not promote humanistic values. Values that are at the heart of our peoples, of our countries, and of our friendships," Rivlin tells an annual gathering at the President's Residence in Jerusalem.
Rivlin's statement come hours before U.S. President Donald Trump is set to meet with Prime Minister Benjamin Netanyahu on the sidelines of the UN General Assembly, with the Israeli leader expected to press Trump to dismantle or renegotiate the 2015 nuclear deal which offered Iran relief from punishing sanctions in exchange for having it roll back its nuclear program.
Latest news from Iran show that Rivlin's stand is more than justified.
As Jerusalem Post reports, on the eve of Prime Minister Netanyahu's meeting with U.S. President Donald Trump, the Commander-in-Chief of the Islamic Republic of Iran Army, Seyyed ed Abdolrahim Mousavi , issued a menacing statement against the Jewish state threatening to destroy Israel "with lightning speed."
"We will destroy the Zionist entity at lightning speed, and thus shorten the 25 years it still has left. I warn the [Zionist] entity not to make any stupid move against the Islamic Republic of Iran. Every [such] stupid act will [make us] turn Tel Aviv and Haifa into dust," Iranian media quoted Mousavi as saying in reference to a recurring threat by Iran and its Supreme Leader Ayatollah Ali Khamenei to take down the State of Israel in the next quarter century.