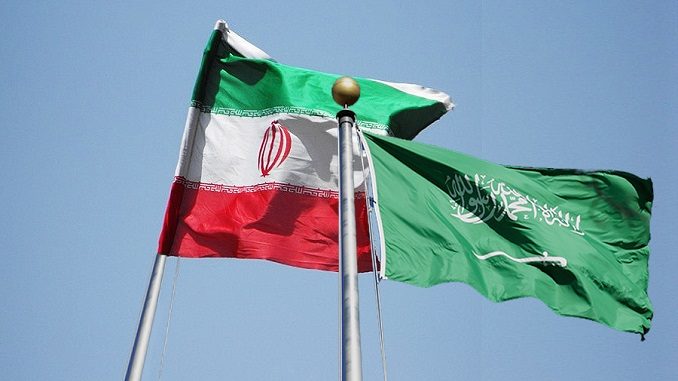 Russia is ready and willing to mediate in establishing relations between Saudi Arabia and Iran, Russian Deputy Foreign Minister Mikhail Bogdanov has stated as quoted by Tehran Times.
"We tried several times and offered [to help Iran and Saudi Arabia sit down at the negotiating table], but we do not impose our intermediary role. But we have always told our partners in both Saudi Arabia and Iran that we are ready to provide both a platform for contacts and friendly services," Bogdanov told reporters.
He added that Moscow has always highlighted the need to resolve the issues between the two countries.
"Many problems would have been much easier to resolve had there been mutual understanding and trust between Tehran and Riyadh," Bogdanov remarked.
He added that the situation in the entire region, especially regarding antiterrorism efforts, depends on mutual understanding and cooperation between Iran and Saudi Arabia. Bogdanov stressed that Russia always tells Saudi Arabia and Iran that it is ready to report something from one side to another or to organize their bilateral contacts.
"These proposals remain on the table both with our Saudi and Iranian partners."
Diplomatic ties between the two countries were severed in 2016 after Iranian protesters attacked the Saudi embassy in Tehran, following the execution of prominent Shiite cleric Sheikh Nimr al-Nimr in Riyadh.
Saudi Arabia's foreign minister responded by accusing Iran of setting up "terrorist cells" inside the kingdom. Iran then issued a warning that "divine vengeance" would come to Saudi Arabia as a punishment for Nimr's execution as well as for Riyadh's bombings in Yemen and support for the Bahraini government. One area where Moscow and Riyadh disagree is Iran's involvement in Syria. Riyadh, a main backer of the Syrian opposition, is against the actions of Iran's Islamic Revolutionary Guard Corps (IRGC) and the Hezbollah group in Syria.
According to Saudi Foreign Minister Adel Jubeir, these groups influence the situations in Iraq, Syria, Lebanon, the Gulf countries, and Yemen, and have no place in Syria or any other part of the world. Riyadh's primary objective has been to put an end to Iran's involvement in the region. Russia, on the other hand, has argued that Iran and Hezbollah are operating in Syria at the official request of President Bashar al-Assad.
"We don't see Hezbollah as a terrorist organization. We believe that both of them [Iran and Hezbollah] – like Russia's air forces – came to Syria following the request of the legitimate government," Russian Foreign Minister Sergey Lavrov stressed in April.