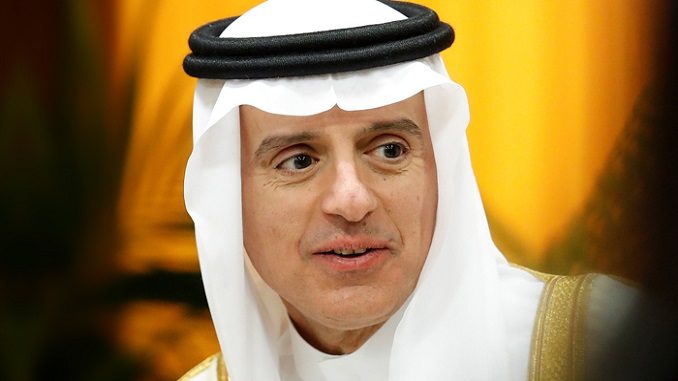 Saudi Arabia's foreign minister said Hezbollah had ''hijacked'' Lebanon and the country could only prosper if the Iranian-backed militant group disarmed, The New York Times/Reuters report.
The Shi'ite Muslim militia has been gaining influence since it was first set up in the 1980s by Iranian Revolutionary Guards. Its steadily growing influence has alarmed Saudi Arabia, a rival of Iran's for regional influence.
''Lebanon will only survive or prosper if you disarm Hezbollah. As long as you have an armed militia, you will not have peace in Lebanon,'' said Foreign Minister Adel al-Jubeir at a conference in Italy. He called the situation in Lebanon ''tragic,'' accusing Iran of provoking unrest in the region.
''Since 1979, the Iranians have literally got away with murder in our region, and this has to stop,'' Jubeir added.
Saudi Arabia also fears that the militia group and its backer, Iran are seeking to take control of neighboring Yemen by supporting  Houthis against a military coalition led by Riyadh.
Hezbollah denied the accusations, claiming it didn't fight in Yemen, nor send weapons to Houthi forces, but Jubeir rejected the claims and pointed out Saudi Arabia wouldn't yield in the conflict.
''The Houthis cannot be allowed to take over a country,'' he said.
Jubeir pointed out that Saudi Arabia had bad relations only with Iran and North Korea, but denied having relations with Israel as it was waiting for a Palestinian peace deal. The minister added that a solution to the years-old conflict was "not rocket science," and everyone knew what it would look like.
Jubeir also noted he was waiting for a U.S. proposal, but expected that the final deal regarding the spread of Jewish settlements over a territory Palestinians want would set the borders of the Palestinian state on the same lines as before Israel captured the West Bank and Gaza Strip.