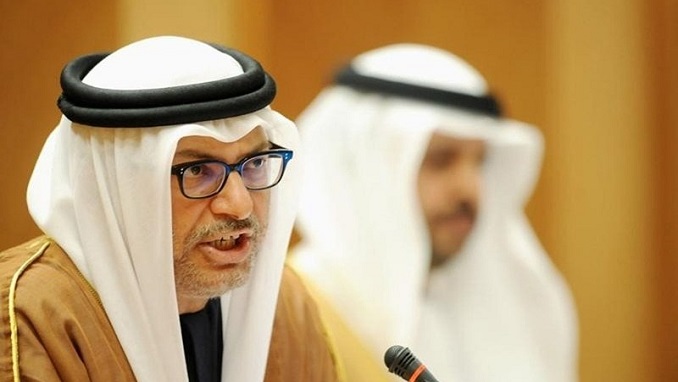 The UAE's Minister of State for Foreign Affairs, Dr. Anwar Gargash has accused Iran's regime of attempting to push Arab states into 'a descent into chaos.' The UAE, as well as the region, should unite and together take a stand against foreign meddling in the domestic affairs of Arab countries, The National reports.
Dr. Gargash reiterated UAE's commitment to finding a resolution to the Yemeni crisis, where in 2015 the capital Sanaa was seized by Houthi rebels supported by Iran. The UAE has joined the Saudi-led coalition that strives towards restoring the country's legitimate government.
"Iran is at the top of this list, and its accomplices, in its persistence to back extremist groups and the training and equipping of terrorists and militias. And insisting on promoting sectarianism in hoping the Arab nations descent into chaos," he said.
At the meeting of the foreign ministers of the Arab League nations in Egypt, Dr. Gargash also mentioned the Qatar issue and the need for country's commitment to making as much effort as its neighbors to maintain regional security.
"With all the wars we are witnessing, we need all countries to stop drawing its backing from sources that do not want peace. The problem must be solved through diplomacy and mediation must begin with Qatar adhering to the 13 demands made by the so-called quartet — Saudi Arabia, the UAE, Bahrain and Egypt he said". He also said that Doha had to be more transparent in its efforts to resolve the crisis and stop trying to destabilize the region.
"Since the four countries took action and Qatar got caught up in its crisis, politically, dealings have become easier in Libya, Syria, and Yemen. This leads to the conclusion that there was support, financing, to make the situation worse," he said.
Saudi Arabia and Qatar came close to resolving the crisis when Emir Tamim Al Thani spoke by phone with the Crown Prince of Saudi Arabia, Mohammed bin Salman on Friday.
However, Saudi Arabia called for the talks to be 'suspended' from the ministry of foreign affairs said Doha was not 'serious' about resolving the crisis.
The issue appears to be a dispute over protocol — specifically over how Qatar News Agency failed to mention that it was Doha that had initiated the phone call.
Dr. Gargash said countering terrorism while maintaining stability should be the main goal for the region's governments. On Syria and Iraq and the fight against ISIL, he said the League was ready to support internationally-recognized solutions.