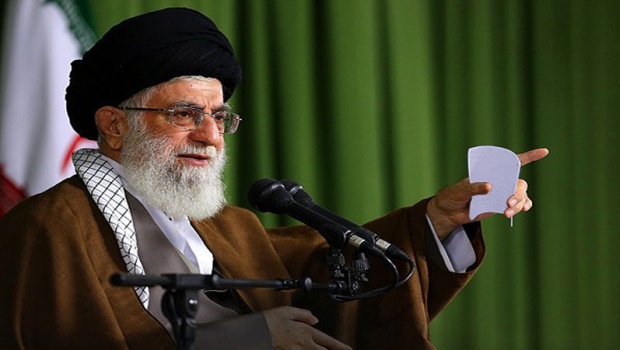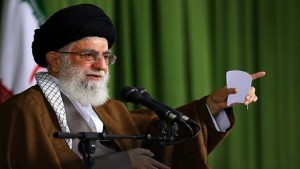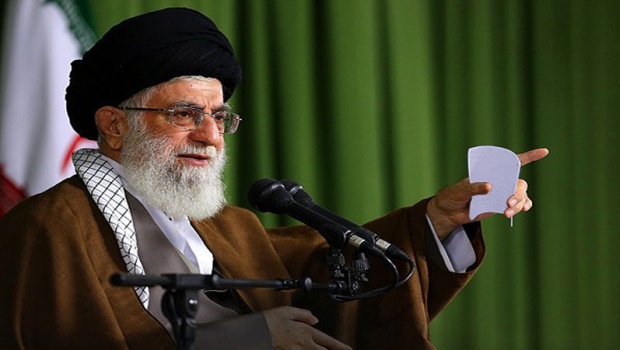 October 12, 2015: In a meeting on Monday with top Islamic Republic of Iran Broadcasting (IRIB) leaders and supervisory board members, Ayatollah Khamenei lectured his audience on the vital role that the media plays in the combatting the "planned, extensive and all-out soft war of the hegemonic system against the Islamic Republic."
This soft war, according to Khamenei, is in many ways more profound and threatening than any hard war could be. He appeals to IRIB to uphold strict adherence to their responsibilities to protect Iran against this extremely dangerous cultural warfare.
"They [enemies] are seeking to influence [Iranian] people and change a wide spectrum of their beliefs, particularly among youths and elites, which religious, political and cultural beliefs are among these beliefs," said Khamenei.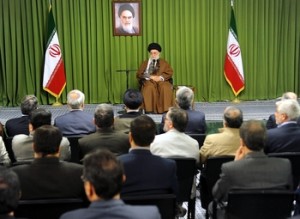 The enemy's agenda, which according to him is driven by the United States, Zionism and the international media, zones in on the vulnerable youth and activists in particular. It allegedly seeks to change Iran's core ideological beliefs on issues ranging from religion and family to "countering foreigners".
Khameni called for leaders in the IRIB to become aware, active soldiers in this soft war. He implored them to exercise their national duty to wield the state media effectively, ensuring that the people of Iran don't get swept away by the inaccuracies promoted by global media about both Iran and the rest of the world.
One way in which Khamenei urges the IRIB to fight back is by making sure that the Iranian people have a state-sanctioned and correct contextualization of Iran's history and struggles in comparison with the rest of the world. He states that "a correct comparison between the country's status quo and corresponding periods in important revolutions in the world can help realistic understanding of the country's conditions."
Although Khamenei stressed that a soft war can be much more complex and damaging than a hard war, he expressed confidence in the IRIB and their ability to navigate within the cultural trenches that they encounter and restore stability to Iran's image and ideological confidence.