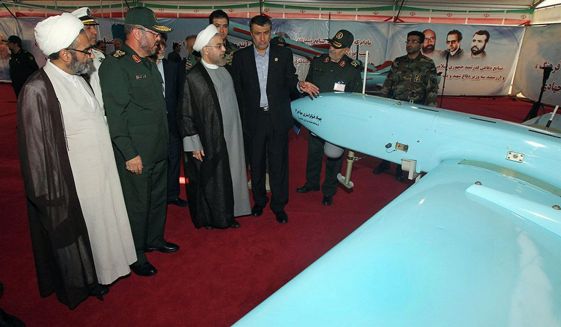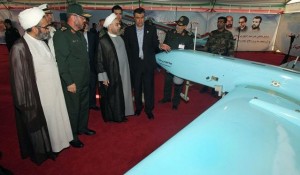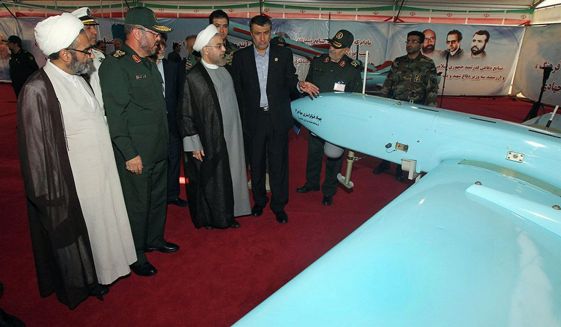 State IRINN TV on Nov. 16 reported that Brigadier General Hossein Salami, deputy Commander of the Islamic Revolution Guards Corps, that "currently, Iranian radar-evading drones are capable of carrying out operations within a range of 3000 kilometers." This puts Iranian drone capability well within range of the EU, as well as the MENA countries.
The IRGC commander reportedly claimed that Iran has turned into the main powerhouse in a vast area from the Gaza Strip in the east of the Mediterranean to Lebanon, Syria, Iraq, Bahrain and Yemen.
Perhaps no aspect of Iran's overt military program has seen as much development over the past decade as Iranian unmanned aerial vehicles. The Islamic Republic unveiled its first long-range combat drone, Karrar (Striker), in August 2010. Since then, the country has manufactured a variety of other high-tech surveillance and combat drones.
Iran had announced that it plans to ship drones to Hezbollah, whose fighters are in Syria defending the Assad regime. This means other clients, such as Houthi Shiites in Yemen and Iraqi Shiite militias in Iraq, also could receive suicide drones. Incidentally, Iran's drone technology is showing up with two of its proxies. In February, Hamas launched three Ababil-3 reconnaissance drones into Israeli airspace and then pulled them back once Israeli air defense fighters were launched. The unmanned aerial vehicles (UAVs) were produced in Gaza and can be equipped with miniature rockets. Iranian-designed drones also have penetrated Israel in the north from Lebanon, Hezbollah's base of operations.
Iranian media outlets report that Iran has made great achievements in its defense sector and attained self-sufficiency in producing essential military equipment and systems in recent years. Since 1992, Iran has manufactured its own tanks, armored personnel carriers, missiles, radars, boats, submarines and fighter planes.