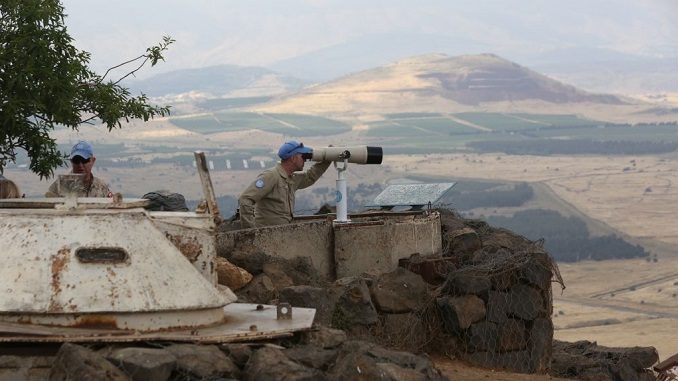 Under a ceasefire agreement struck between the United States, Russia and Jordan, militias associated with Iran currently in Syria may remain near the border with Israel, on the Golan Heights. According to an Israeli official, the deal allows Iranian-backed forces to retain in some areas their positions only a few kilometers from the border, which Israel is very unhappy about. Namely, it "does not meet Israel's unequivocal demand" that Iranian forces and their affiliates such as Hezbollah are prohibited from staying near the Israeli border, Reuters reported on Sunday.
In other areas, these forces will be pulled back from the border, the anonymous official said. Media reports say that even Iranian proxies fighting for Bashar al-Assad's regime would be covered under the agreement. Israeli intelligence minister Yisrael Katz did not confirm the details, even though authorities have suggested the agreements terms are insufficient in removing Iran-affiliated militias from the border.
"Even though we view favorably the agreement on the need to eliminate the foreign forces — namely, the Iranian forces, Hezbollah and the Shiite militias from the area — the test will be on the ground, not in words but in deeds," said Katz.
He added that Iran and other forces allied to them which stay close to the Israeli border present a constant threat and "a source of instability" and as such will not be accepted by Israel. The Israeli official also claimed that the deal aims to prevent clashes between Syrian factions as well as to control the Iranian proxies' presence there. Mohammad Momani, spokesman for the Jordanian government, described the deal as a "key step" in putting an end to the civil war in Syria and the fighting there.
Israel's Prime Minister, Benjamin Netanyahu said that their policy toward Syria was "the right combination of firmness and responsibility," and added they "will operate in Syria in accordance with our security needs."