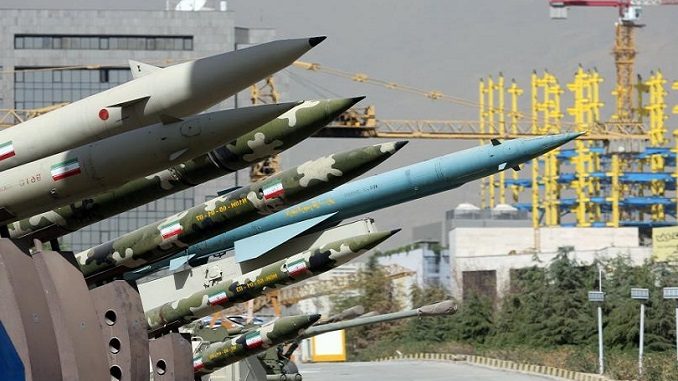 The United States would fully support any move by the European Union to impose new sanctions on Iran over its ballistic missile program and its alleged involvement in the Middle East strife, Gulf News reports citing U.S. administration officials.
U.S. President Donald Trump, who has a much fiercer stance on Iran than predecessor Barack Obama, has issued a statement that Tehran's missile program should be halted and wants to punish Tehran over its role in Yemen and Syria. Trump has also harshly criticized the international 2015 agreement on Iran's nuclear program by not certifying Iran's compliance with its provisions.
The U.S. Congress should make a decision whether to reimpose economic sanctions on Iran that had been lifted in exchange for it limiting its nuclear activity. But the European Union, which normally coordinates closely with Washington on international sanctions, has been pushing hard to preserve the nuclear deal, saying it should be kept separate from the missile and regional security matters.
However, last week, French President Emmanuel Macron brought up the possibility of new sanctions, saying he was "very concerned" about Iran's missile program following the firing of a missile from Yemen into Saudi Arabia.
"It would certainly be a very interesting and probably helpful move on the part of the EU," the U.S. administration official said for the reporters in Brussels after he was asked if Washington wanted the European Union to pursue new restrictions on Iran. The missile fired into Saudi Arabia from Yemen on November 4 was intercepted near Riyadh airport and there were no casualties.
Saudi Arabia, which intervened against the Iran-backed Al Houthi rebels in Yemen's war in 2015, cast blame on the Islamic Republic that it is providing missiles and other arms to the Al Houthis. Tehran rejected this claim and also dismissed Macron's comments, saying that its missile program was solely for the country's defense and that it was not in any way connected to the nuclear accord, which the European powers, Russia and China – the other parties to the 2015 deal – say is vital to containing the Middle East tensions.