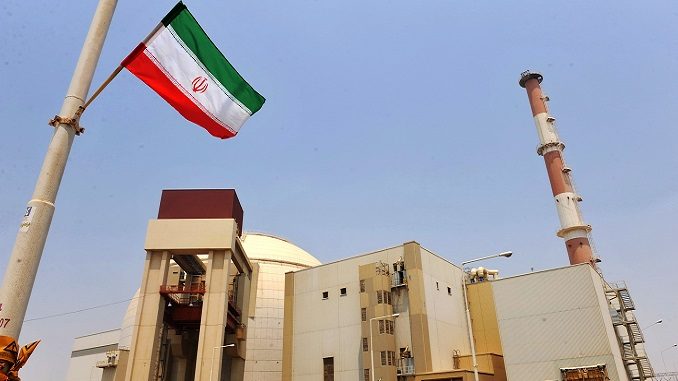 In an open criticism of the Iranian policies in the region, Mohammed bin Amin Al-Jeffery, deputy chairman of the Shoura Council, claimed that Tehran spends over $30 billion annually in supporting and promoting terrorism through its proxies in the region, Arab News reports.
Al-Jeffery was addressing the NATO Parliamentary Assembly Joint Seminar of the Mediterranean and Middle East Special Group and the Sub-Committee on Transatlantic Defense and Security Cooperation at the Italian Parliament headquarters in Rome on Monday.
He stated that Iran is using all its resources to develop a chaotic situation in a number of countries in the region. Al-Jeffery said that Tehran is openly meddling in the internal matters of the Arab countries and has a long history of supporting terrorism and armed groups.
The Shoura Council deputy chairman also stated that Saudi Arabia has not ever shown any hostility toward the Iranian people. He claimed that Iranian regime is still backing the Houthi militia and providing the rebel group with weapons including ballistic missiles, with which they recently attempted to target Riyadh.
"The international community, which is celebrating its victories against Daesh, should not forget the dangers the Iranian regime poses to regional and global stability," he added.
Al-Jeffery said that the nuclear accord with the world powers did not prevent Iran from pursuing its aggressive nuclear policies in the region. The Saudi official also emphasized the Kingdom's efforts in Yemen. He said the Kingdom has extended material and moral support to the Yemeni people. "Saudi Arabia, is making efforts in collaboration with other Gulf Cooperation Council (GCC) countries to ensure peace and stability in Yemen," he said.
Last week, Arab League foreign ministers held an emergency meeting in Cairo and expressed their full solidarity with Saudi Arabia and support for any measures it may take to curb the Iranian threats. The Arab foreign ministers issued warning to Iran to stop meddling in the internal affairs of their countries and end its support for Hezbollah and Houthi militias, and called for an emergency meeting of the UN Security Council to discuss Iranian aggression. Arab League Secretary-General Ahmed Aboul Gheit said the missile that targeted Riyadh was "an Iranian message of aggression which is unacceptable in form and substance."
"The Iranian missile program poses a dangerous threat to the region and its security. Iranian threats have crossed a line, and they are pushing the region to the brink. Iran is adopting a sectarian strategy to fuel regional conflicts and is seeking to make Yemen a thorn in the side of Saudi Arabia and the Arab world," he stated.
The secretary-general urged Tehran to "review its policies toward the region and stop its interference."