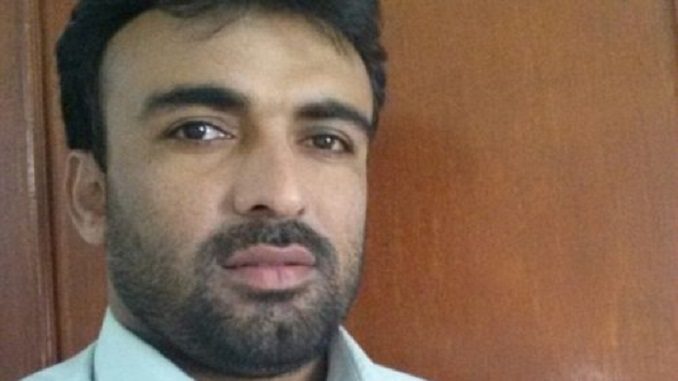 Despite a ruling against the initial ruling for political prisoner Emadodin Mullazehi by the Sistan and Baluchistan Provincial Court of Appeals, ordering his release, the interrogators of the Ministry of Intelligence refuse to release the political prisoner, Iran Human Rights Monitor reports.
Emadodin Mullazehi miraculously lived through an ambush, set up for him by the Revolutionary Guards Corps in 2016 for his assassination. The agents mistakenly assassinated one of his friends, Khalil Jahan Dideh, instead of him.
When they realized they had killed someone else, they arrested Emadodin Mullazehi and physically and mentally tortured him for several days to force him into false confessions in order to cover up their mistake.
This prisoner is now suffering from kidney complications and bleeding in his stomach as a result of the torture. Despite this, agents have deprived him of much needed medical treatment.
In the meantime, the Iranian Resistance calls on all international authorities, particularly the High Commissioner for Human Rights, the Special Rapporteur on the situation of human rights in Iran, and the Special Rapporteurs on Arbitrary Detention and the Right to Life to take urgent and effective measures to save the lives of political prisoners, and calls for the establishment of a fact-finding mission to address the plight of political prisoners in Iran.
More than a dozen political prisoners, including prisoners of conscience, have gone on hunger strike in protest at the cruel, inhuman and degrading conditions they have been forced to endure at a maximum-security prison in Karaj, Alborz province,  Amnesty International reported in August.
"The fact that detention conditions have become so poor that desperate prisoners feel they are forced to go on hunger strike to demand the most basic standards of human dignity is disgraceful and highlights the urgent need for reforms to Iran's cruel prison system," said Magdalena Mughrabi, Deputy Middle East and North Africa Director for Amnesty International.
Iranian authorities have human rights commitments they are obligated to live up to. Yet detaining prisoners of conscience by the dozens following completely unfair trials is this regime's response in honoring these commitments.